The post has contains affiliate links which means I get a small commission (at no cost to you) if you make a purchase with one my links! Thanks for supporting Whistle and Ivy!
Last year I totally failed Valentine's Day. The Boy was going to a tiny preschool taught out of the teacher's basement. I didn't know what to expect and I didn't receive a note about bringing Valentines. I should have been proactive because The Boy came home with a bag full of candy and I didn't give him anything to give away [face palm]. This year I will be on top of it. These cute little bunny-shaped crackers are an exciting treat in my house, due to my sugar dictatorship, and they make a very cute Valentine! They are also nice because of the easy and free Valentine's Day printable to do go with it.
BUNNY FREE VALENTINE'S DAY PRINTABLE
What you need:
– FREE Printable
– Snack Bags
– Bunny-shaped crackers
– Stapler
STEP ONE:
Print this printable. I prefer using a thinner card stock, instead of regular printer paper.
STEP TWO:
Cut them out, taking care to not cut along the dotted line. A paper cutter is very useful here.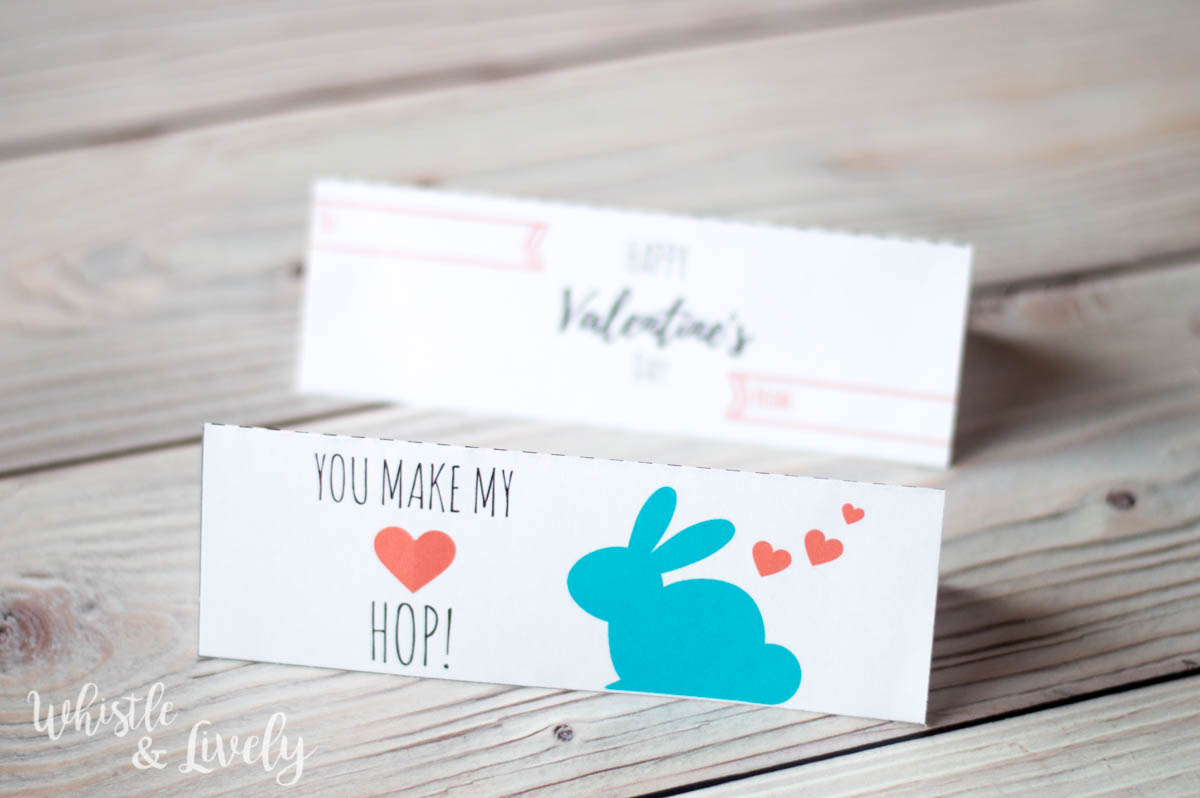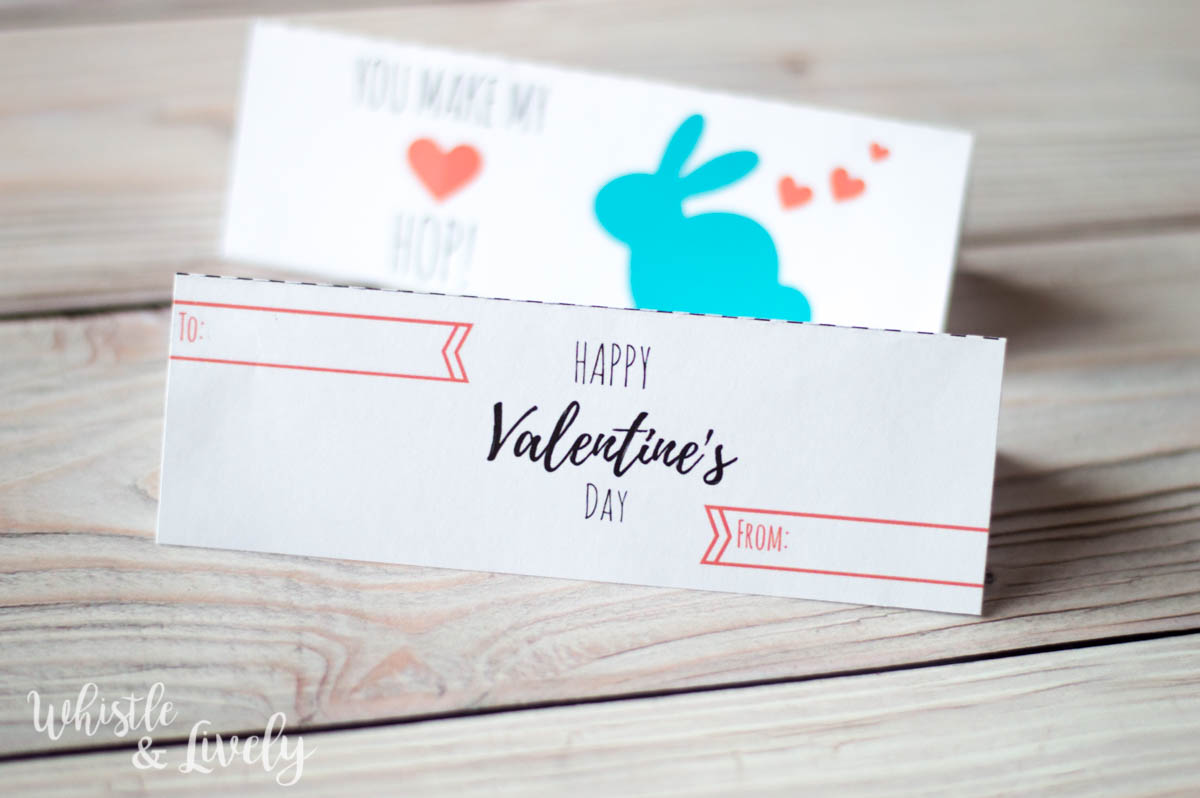 STEP THREE:
Fold the paper down the dotted lined.
STEP FOUR:
Fill baggies with bunny crackers.
STEP FIVE:
Staple the printable to the baggies, taking care you staple all the way through and it goes through the baggie.
(Be sure to fill out the TO and FROM on the printables.)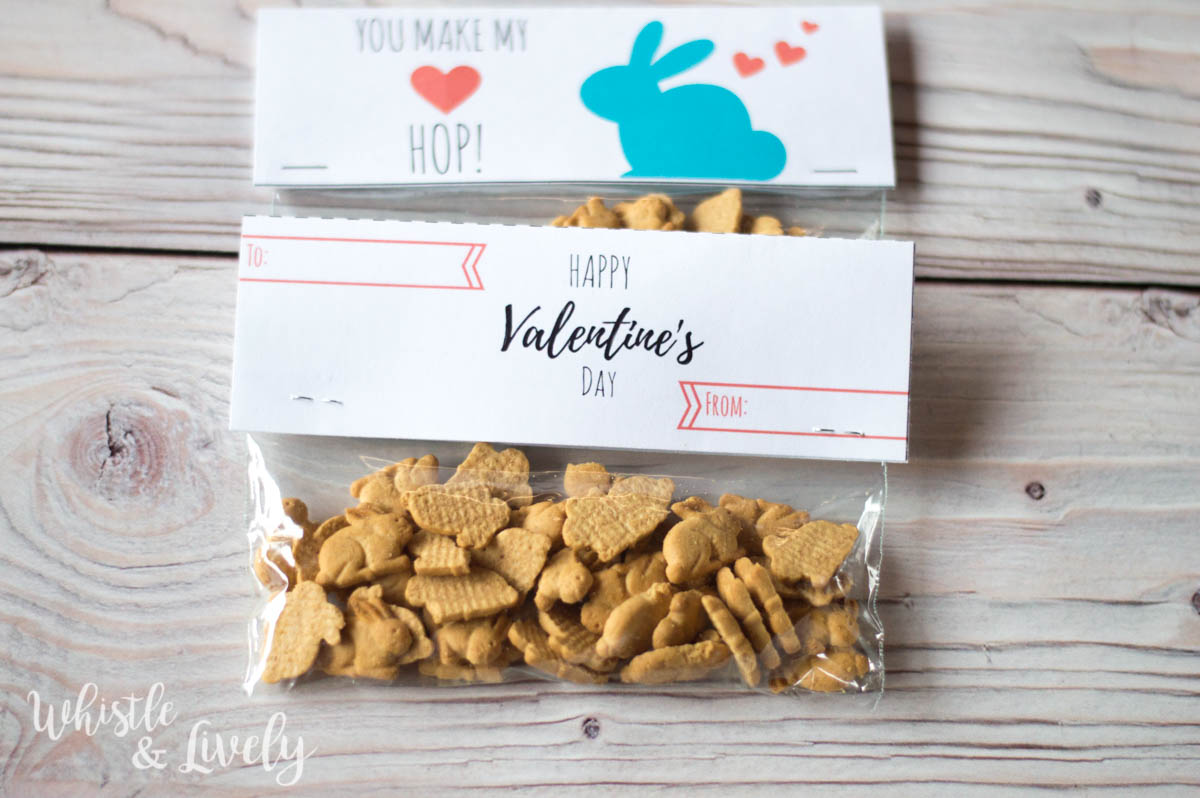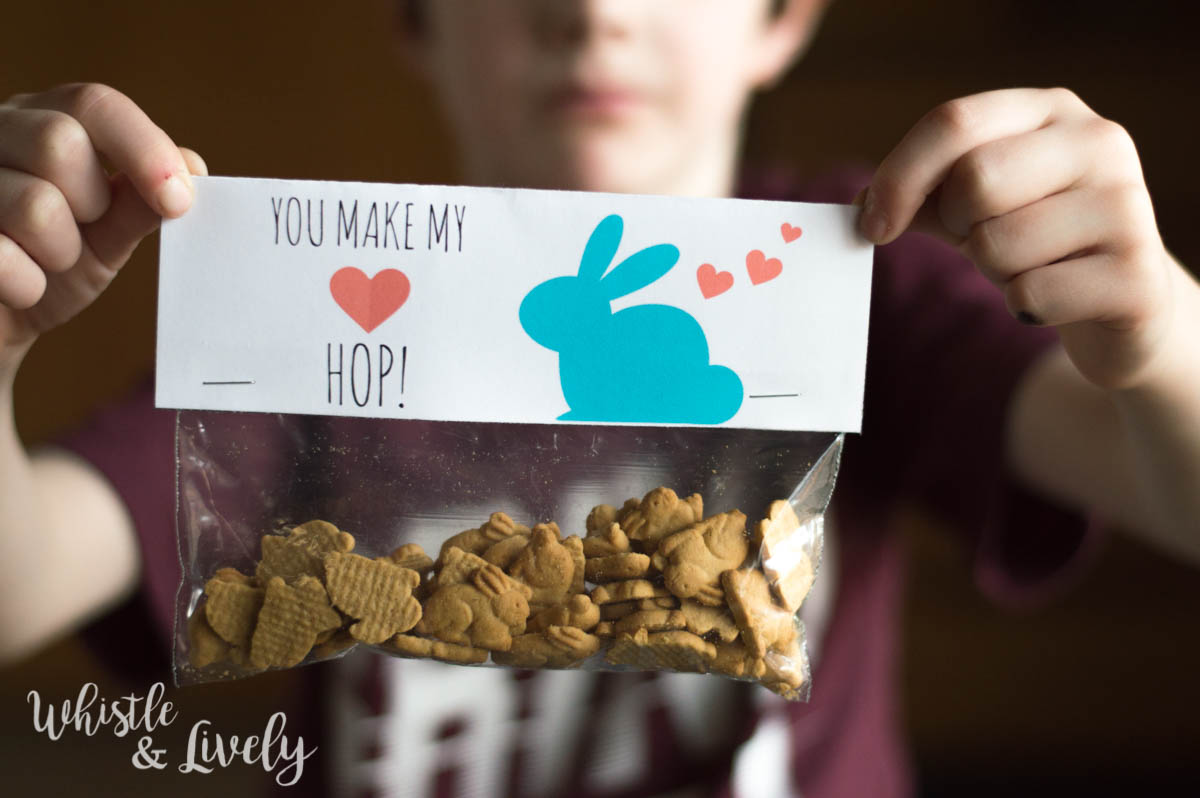 Super easy right? I LOVE easy and these are super easy.
Now…what to get Dallas?
Happy crafting,