This is a sponsored post written by me on behalf of The Hershey Company. All opinions are 100% mine.
Halloween is so awesome. It has always been one of my favorite holidays. It's not just the Halloween-themed candy (which is super fun, obviously), but the spirit of trickery and the costumes, and the macabre decorations, which would be completely unacceptable and weird any other time of year. Although I love a bit of everything, candy corn is one of my favorite treats each year. Some of you may scoff, and some may cheer with me (it seems you either love it or hate it), but I promise this buttery, sweet and salty white chocolate candy corn popcorn will please nearly everyone. The two ultimate Halloween treats–candy corn and popcorn–come together so perfectly I swear it was meant to be.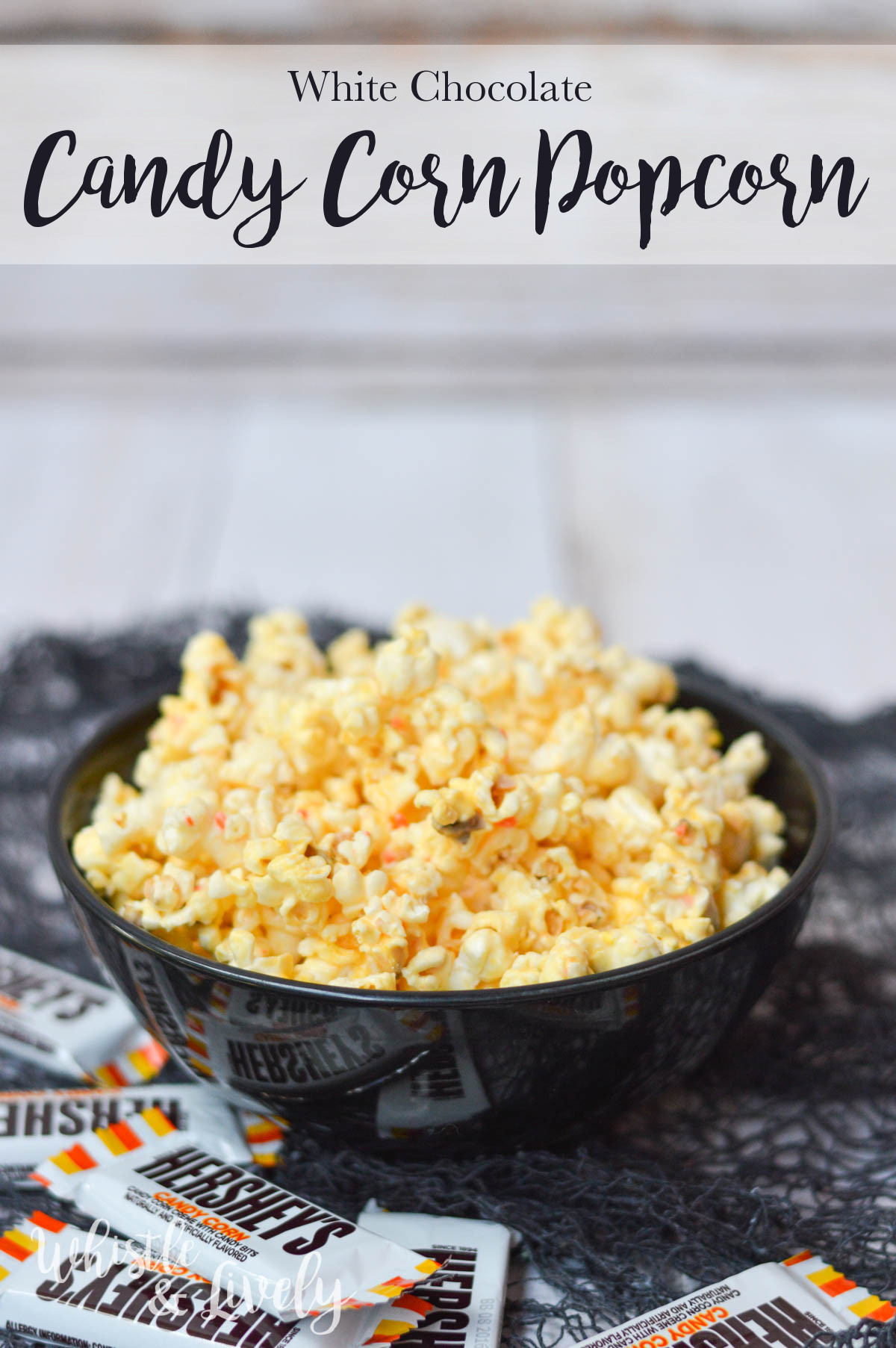 The best thing about this popcorn (other than the fact that it's so delicious) is how easy it is. You can literally make it in 5 minutes. The special ingredient is the limited edition Hershey's Candy Corn bars. Amazing. If you love candy corn, you will love these. If you don't, they might turn you into a candy corn lover.
Start by popping one bag of microwave popcorn. Any kind will do, but if you don't want the yellow color, buy a natural variety of popcorn. While the popcorn is popping, unwrap about 14 Hershey's Candy Corn bars and break them into pieces in a microwave-safe bowl.
Once the popcorn is popped, dump it into an oversized mixing bowl and set aside. Melting the Hershey's Candy Corn bars will vary depending on your specific microwave and power settings, but you want to melt it slowly. I melted mine in 15-second increments, making sure to stir well each time. My candy corn bars melted in only four 15-minute increments (one minute). Stir it one last time, making sure the chunks are melted, then pour it over your popcorn and stir well to coat each kernel. To avoid large chunks, you can spread the warm popcorn on a cookie sheet to cool, or you can let it cool in the bowl and break it up with your fingers afterward. You can use more Hershey's Candy Corn bars, but 14 seems to create the perfect salty-to-sweet ratio for me.
SO delicious.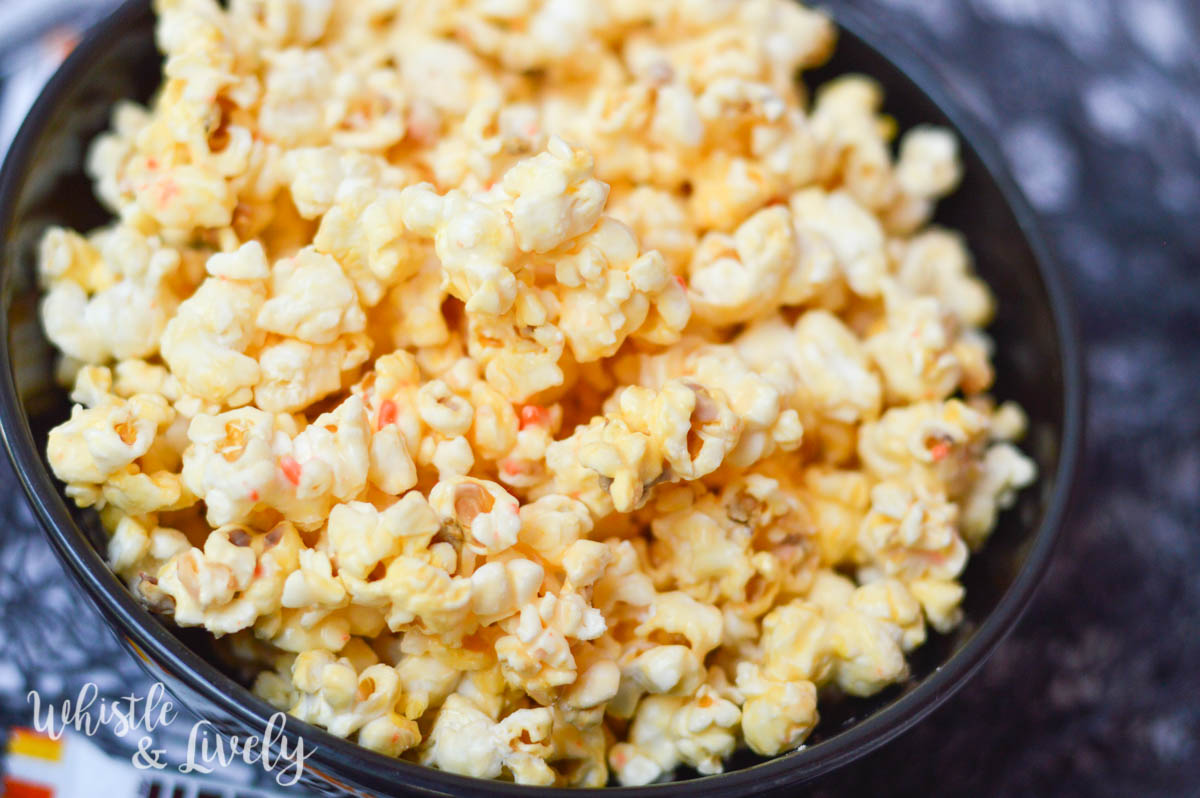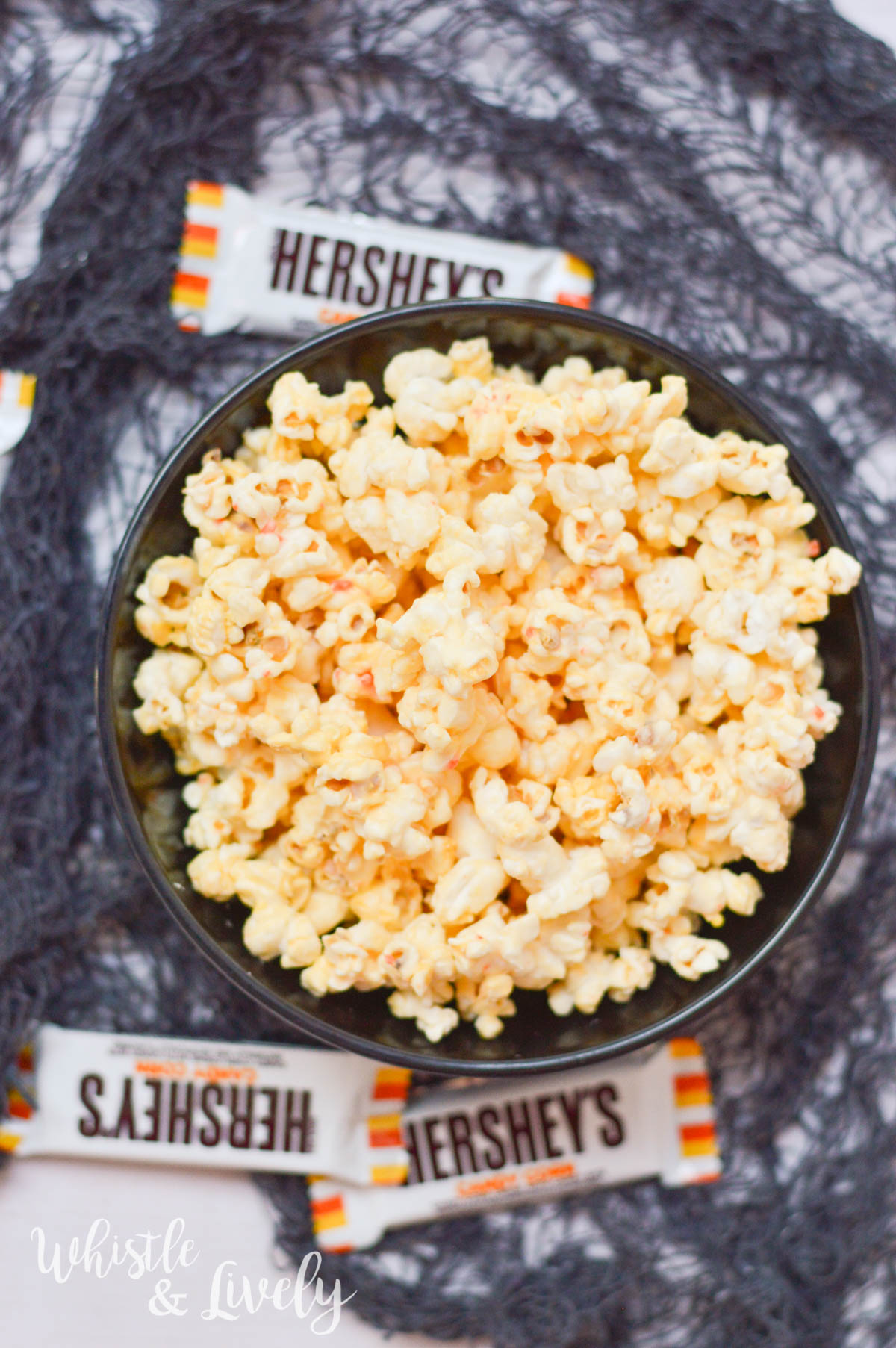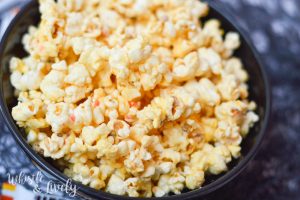 White Chocolate Candy Corn Popcorn
2017-09-05 10:50:47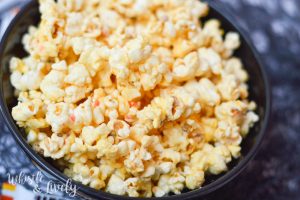 The perfect sweet-and-salty popcorn snack
Ingredients
14 Mini Hershey's Candy Corn Bars
1 Bag of microwave popcorn
Instructions
Begin by popping your popcorn according to package directions. Put in an oversized bowl and set aside.
Break your Candy Corn Bars into pieces and place in a microwave-safe bowl. Melt in the microwave in 15-minute increments, stirring well after each time. (I did 4 times)
Once it's melted, pour over the popcorn and stir well to coat.
Let it cool in the bowl, or spread out on a cookie sheet and allow the chocolate to set up. Enjoy!
Whistle and Lively https://whistleandlively.com/
So what do you think, are you a candy corn lover? If not, are you willing the become one? 😉
Enjoy!