This post brought to you by Duck Brand. All opinions are 100% mine.

Easy crafts, guys, that's my jam. When I got a chance to use Duck Tape® washi tape, I had an idea to make a necklace. It could be a total fail, or it could be totally cute. I guess it's up to you to decide! I'll tell you one thing: this cute little washi tape necklace was super fast to make. (And in my option, pretty darn adorable too.) There are so many adorable colors and patterns (hello GOLD!) you can really make these anyway you want: fun, chic, bright…anything really.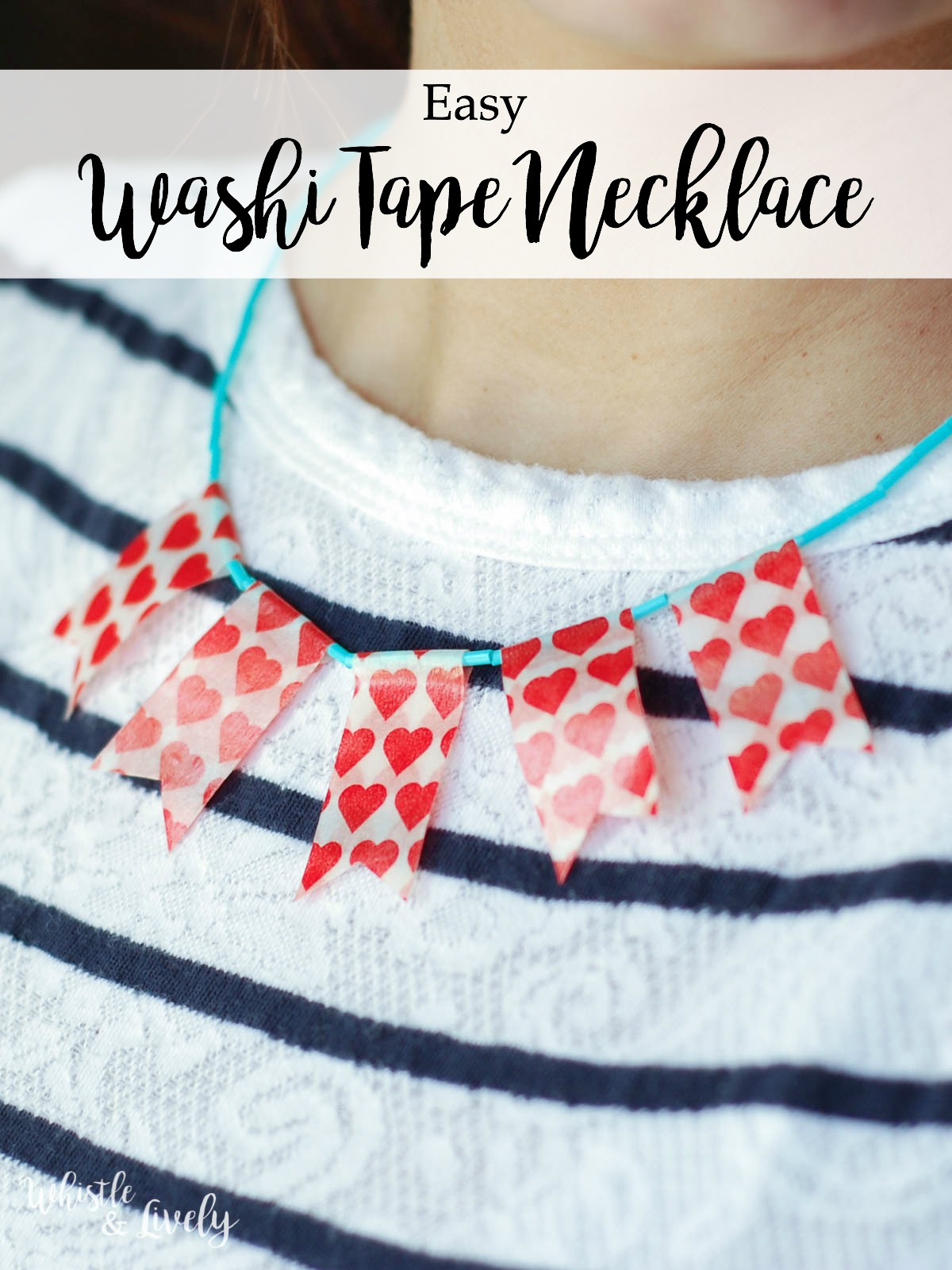 WASHI TAPE NECKLACE
WHAT YOU NEED:
(affiliate links)
–various rolls of Washi Tape
– glass beads
–jewelry findings
– thin plastic cord (or thin metal chain)
STEP ONE:
Begin by stringing your necklace with beads. These pretty turquoise ones really caught my eye, and I loved how the color popped together with the red heart tape. Finish the ends with your jewelry findings.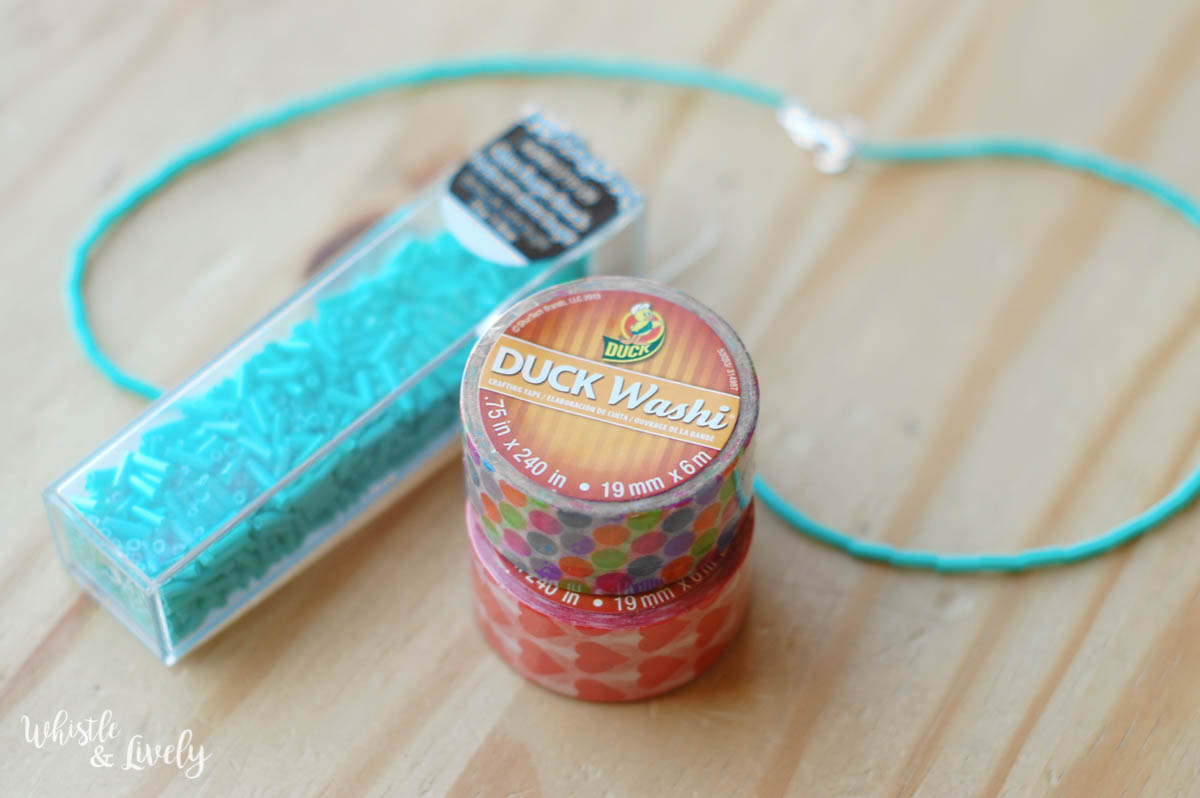 STEP TWO:
After making a simple bead necklace, wrap your washi tape around the beads. I found it was easiest to lay a strip under the necklace, then pick it up and fold it over. Don't worry if you don't get it lined up perfectly the first try! Washi tape is easy to reposition, which is one of the reason that I love working with it.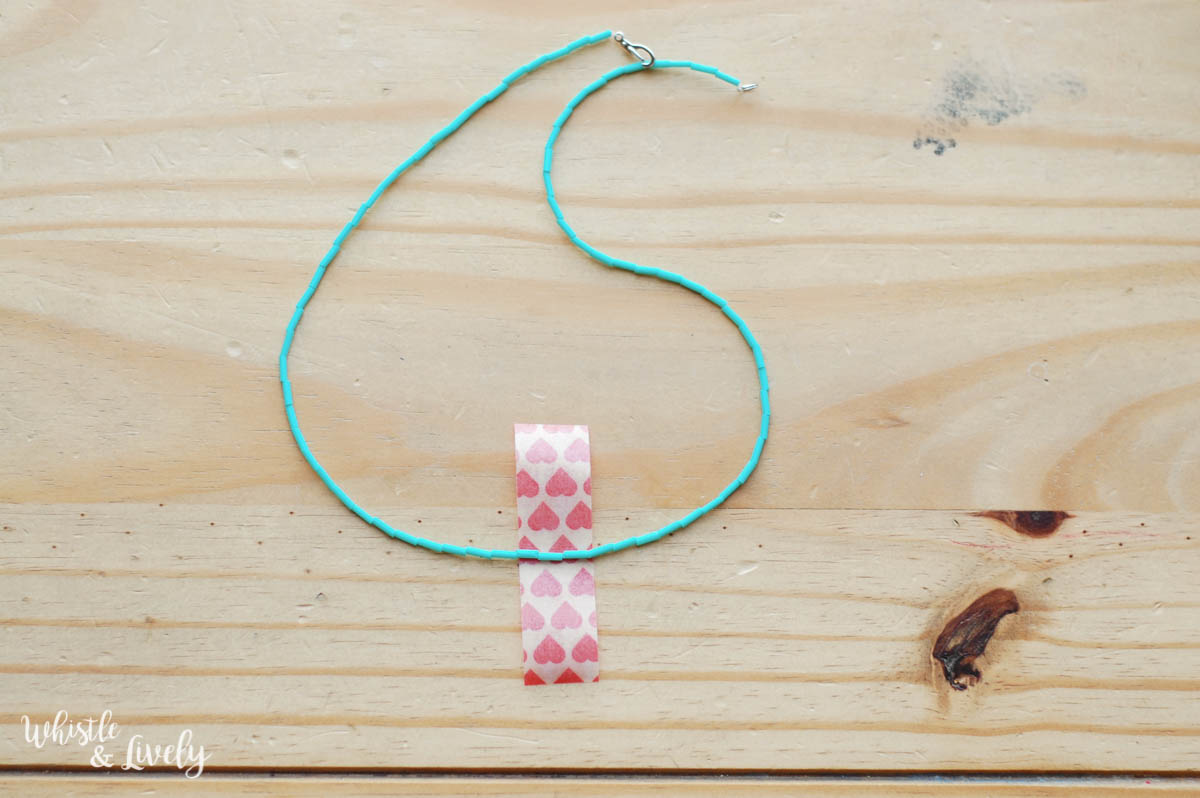 STEP THREE:
After you get all of them taped (they don't need to have equal lengths), cut a "template" banner and line it up with each of the banners on your necklace. Cut around it so that each banner looks uniform.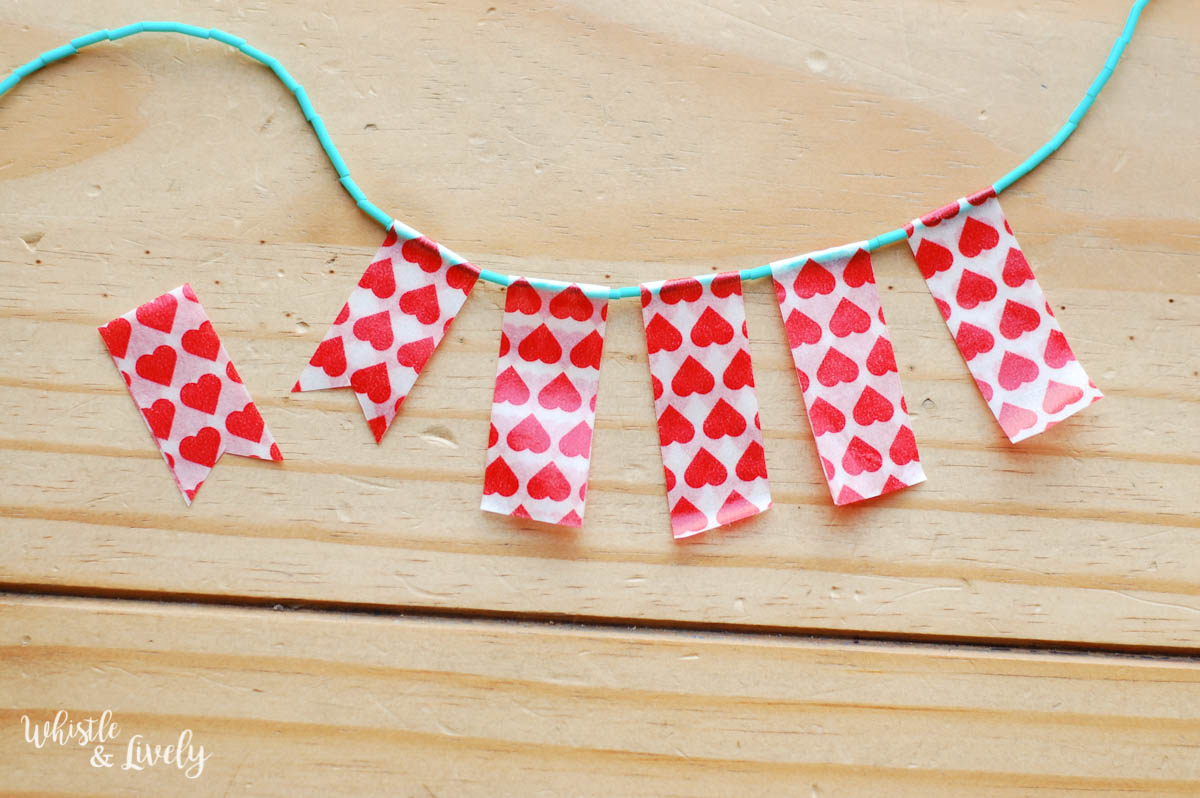 I also quickly made one using a thin chain instead of a line of beads, and it turned out adorable! It looks so cute on my neice.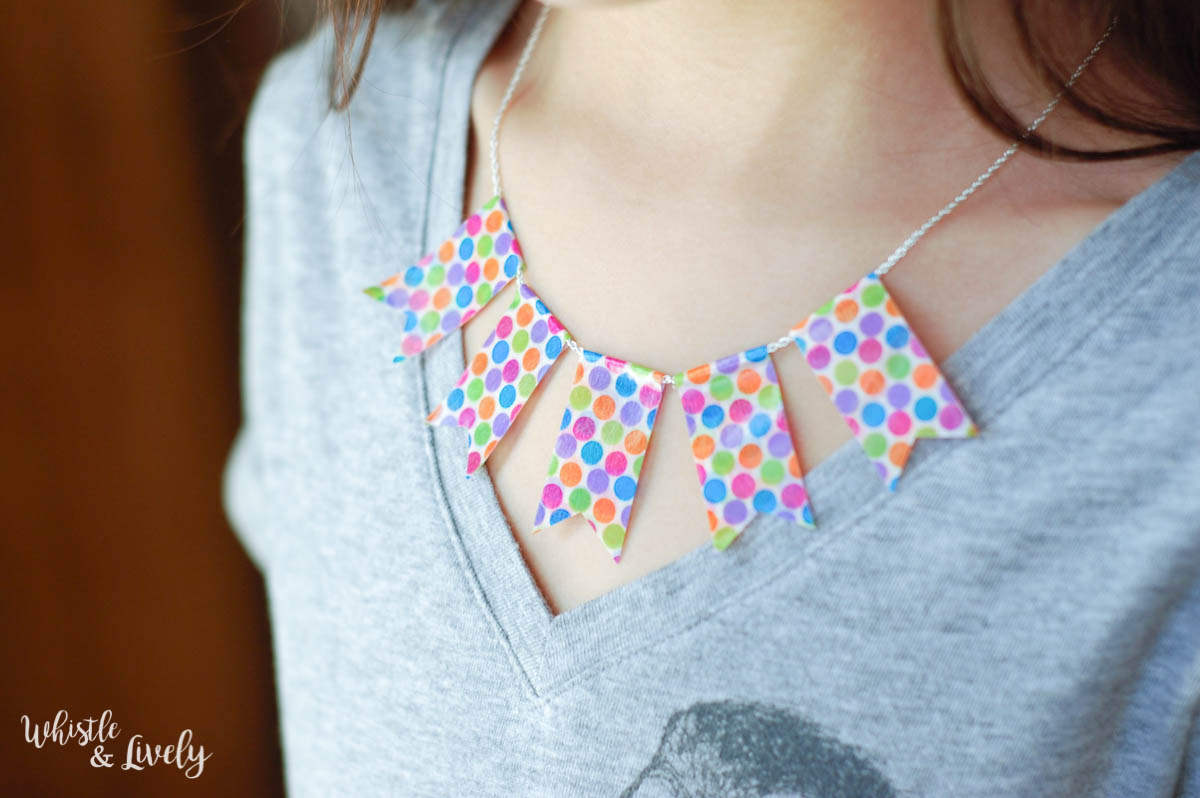 Aren't the quick crafts the best?!
Enjoy your weekend (and new your washi tape necklace!)