This is a Sponsored post written by me on behalf of FrogTape Brand Painter's Tape for SocialSpark. All opinions are 100% mine.
I am loving nautical stuff right now. I am in the middle of redecorating my bathroom with nautical decor and its so fun. I am pretty sure that is the only room I can get away with it since I am super decor-challenged. I saw this cute little stool at a thrift shop for 5 bucks a few weeks back and I thought I would see what I could do with it. You can't do nautical without stripes! And you can't do stripes without FrogTape Textured Surfaces®, which I will show you how to use in this FrogTape how-to.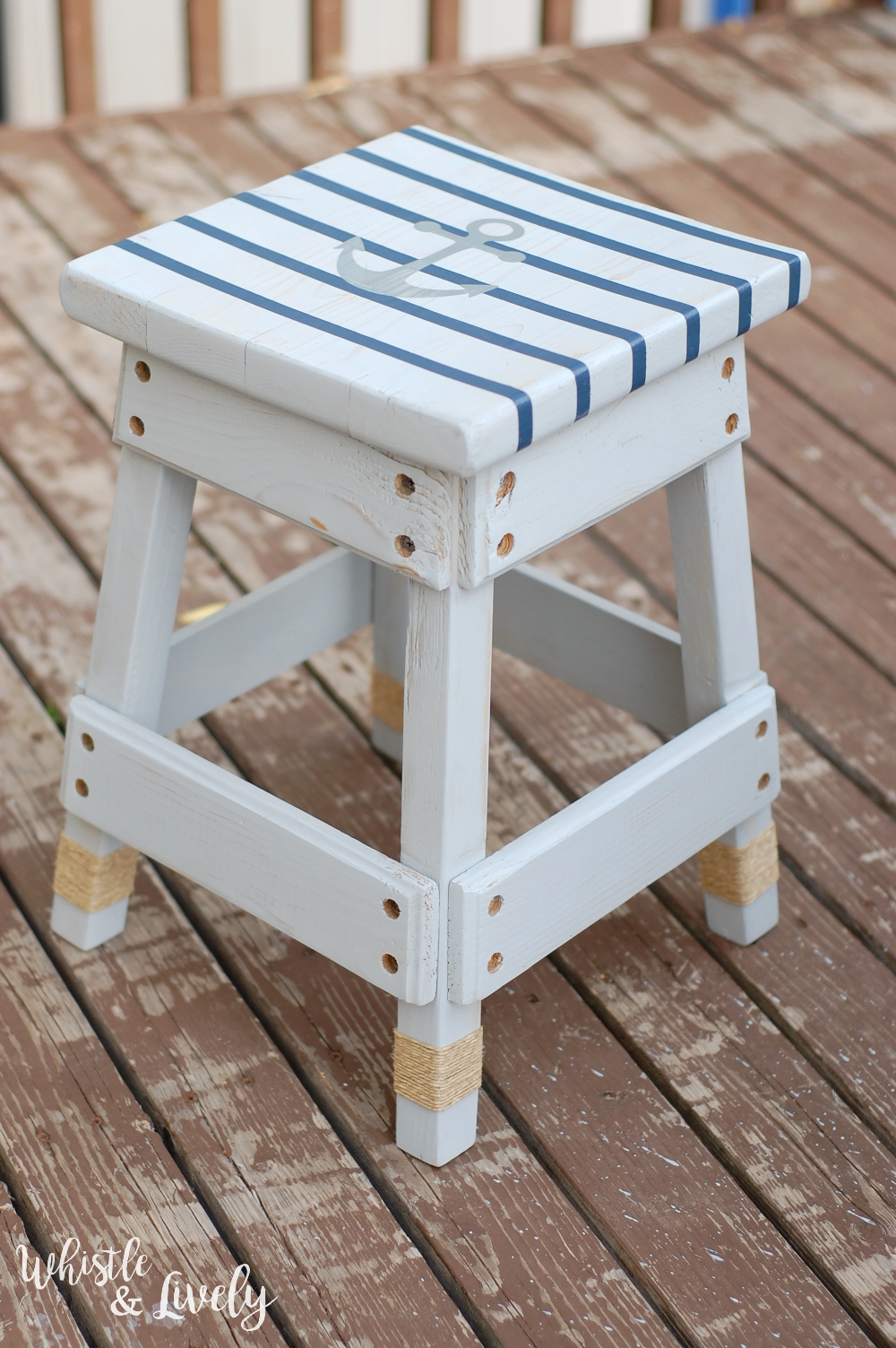 What you need: (affiliate links)
– Surface for project
– Frog Tape Textured Surfaces
– Paint
– Permanet Vinyl (optional)
– Transfer Paper (optional)
I loved how the gray white-wash turned out. I think I will definitley be utilizing this paint techinque again in the future! It makes painting a breeze. Before I began, I gave it a good sanding with my palm sander. Then, I covered the whole stool with a white wash paint mixture with light gray paint. I did 2 parts water, 1 part paint, and two coats. After it dried (it literally took less than a minute), I sanded it just a tad to distress it a bit.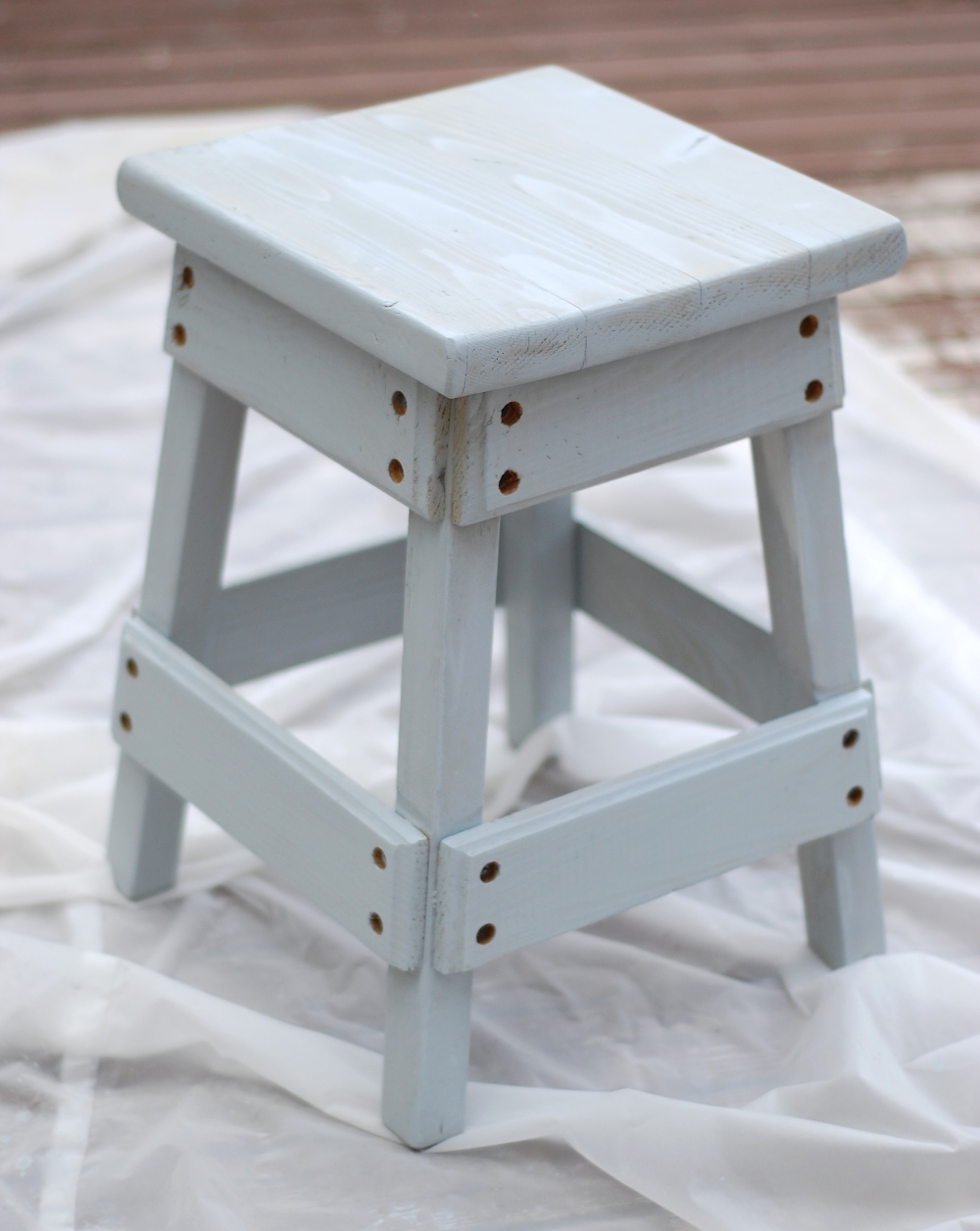 From here, I taped off my stripes. You can do any width you want, I went with a thinner stripe. To make things more accurate, I measured each side of the open space between the tape to get more accurate lines.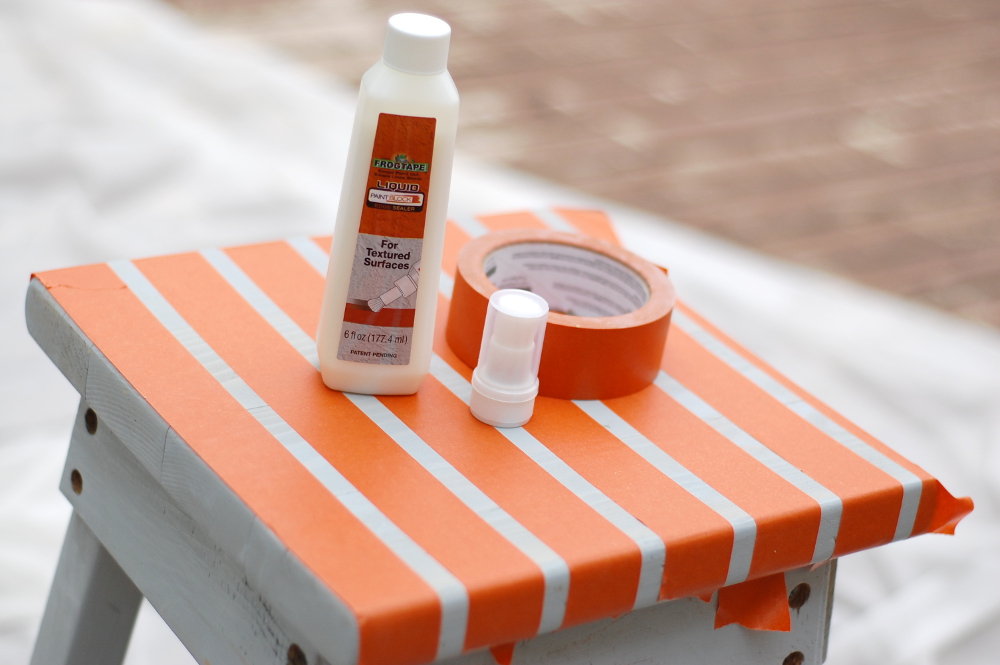 What makes FrogTape® so amazing is the PaintBlock®. It forms an inpenetrable barrier, so the lines are perfect every time. I have used this product a few times, and everytime I am amazed at how pristine and sharp my lines are. To begin, be sure to dampen the tape. Take a slightly wet washcloth and firmly run it along your tape edges. Then, attach the brush top and work the PaintBlock® in cirlces along your tape line. Make sure to be thorough. It also helps to brush it cleanly and not leave globs to dry. Let it dry for 15 minutes.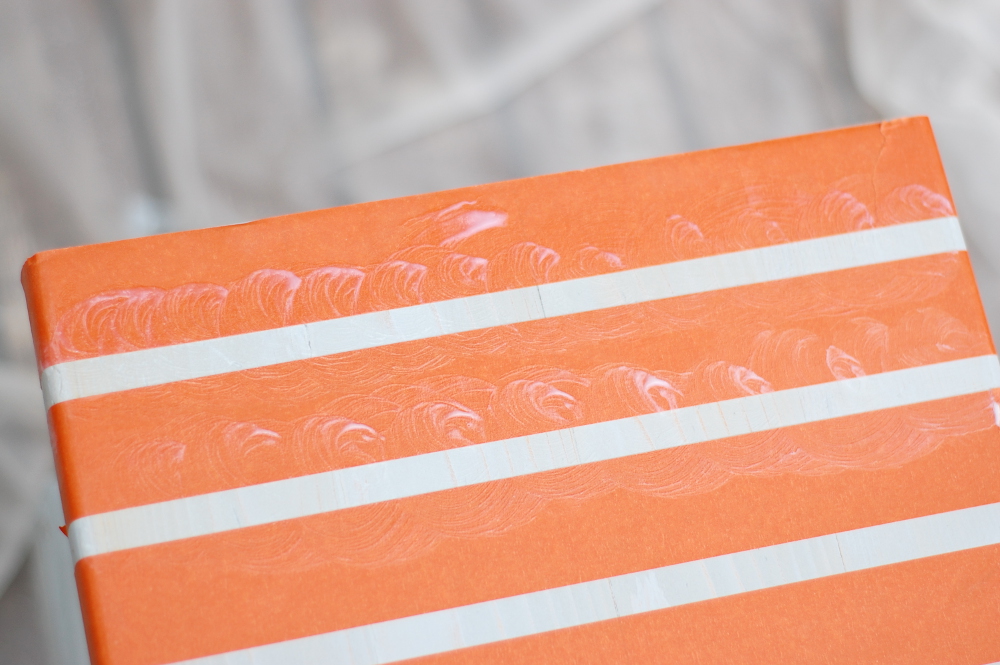 Once it's dry, you are free to paint! I did two thin coats. You don't want to make it too thick.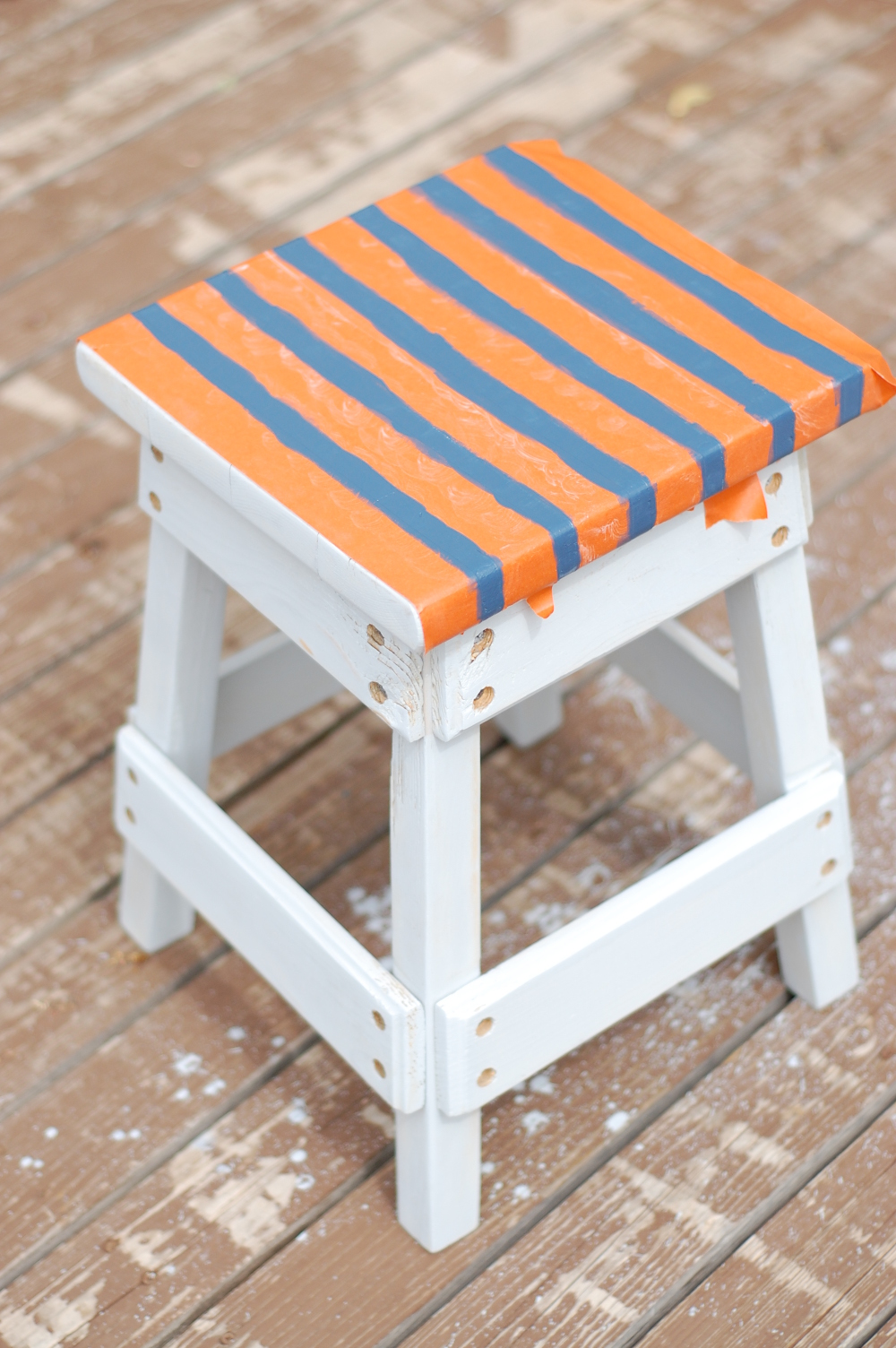 When you are done painting, let it completely dry before pulling off the tape. Then comes the fun part! It is so satisfying pulling of the strips and having a perfect line. It's kind of like pulling the plastic off the screen of a new phone.
So satisfying.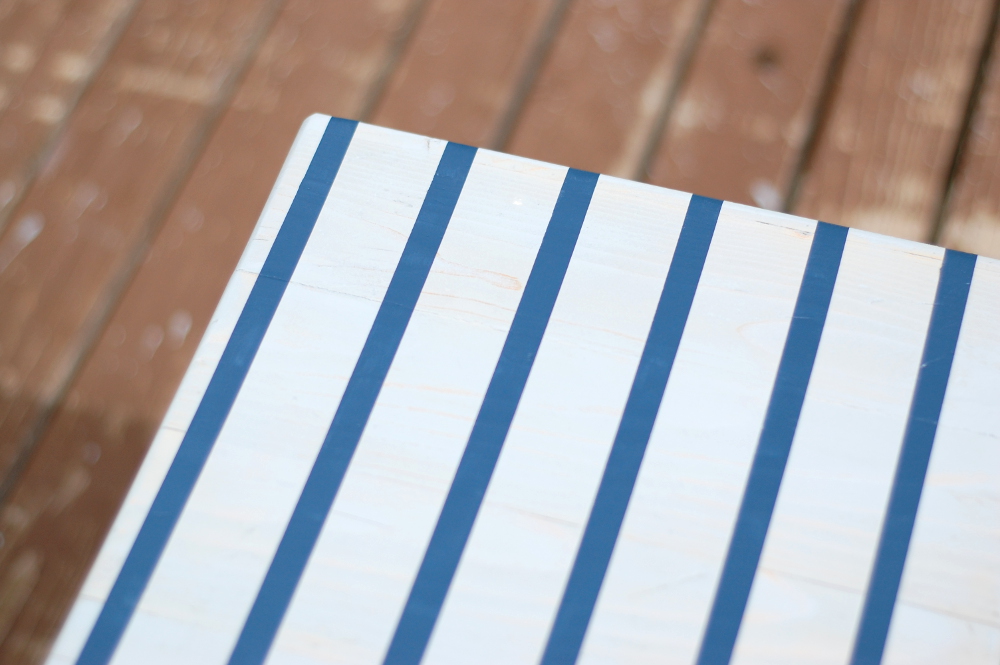 To give it a more nautical look, I wrapped hemp cord around each leg. Start by putting a dab of hot glue on the back of one leg and glue the end of your cord. Contintue to wrap until you have wrapped a few inches. Add a second dab of glue to hold the cord in place.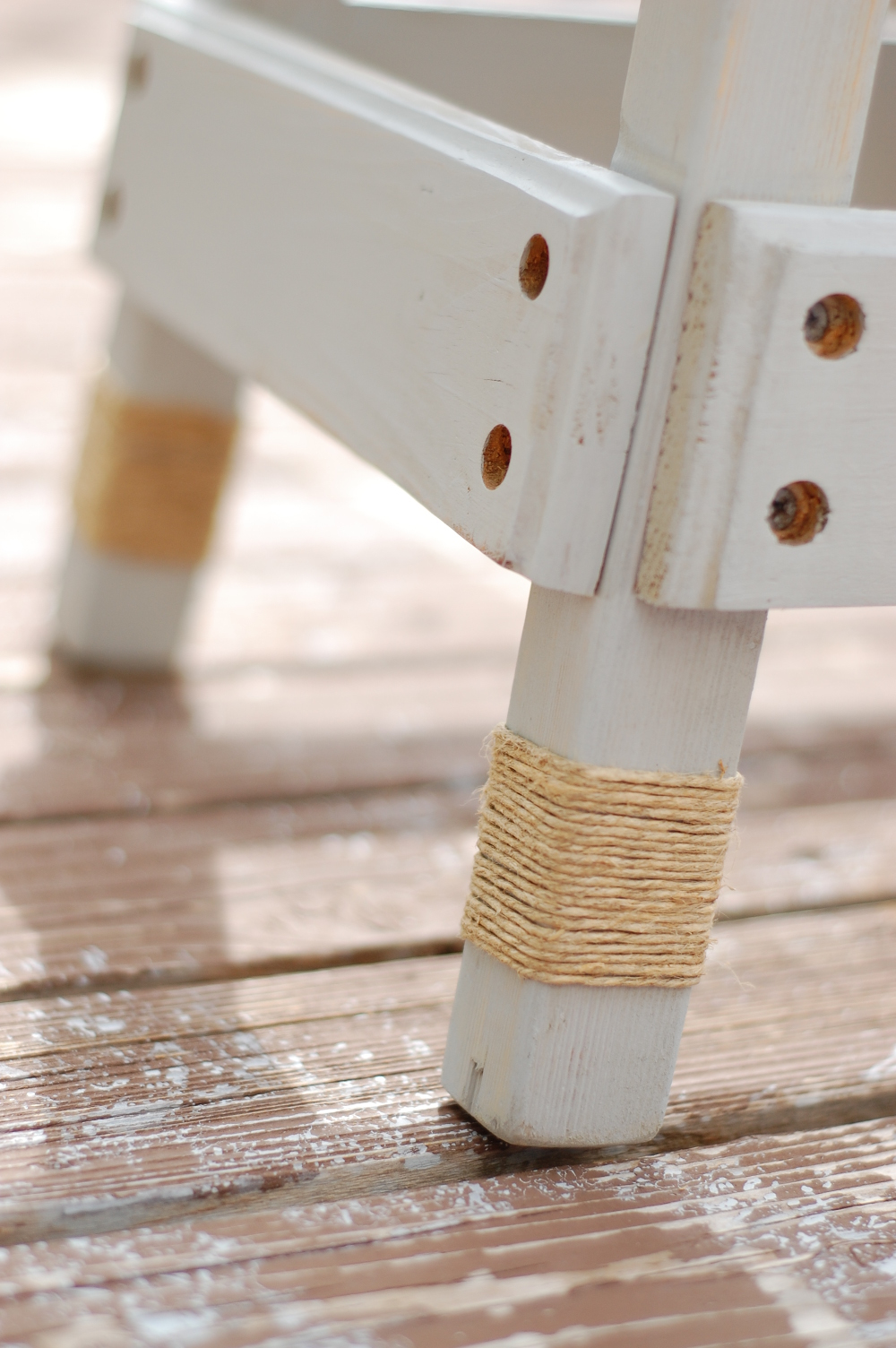 To finish it, I cut an anchor shape on my Sillhouette cutting machine out of gray permanent vinyl and applied it to the top of my stool.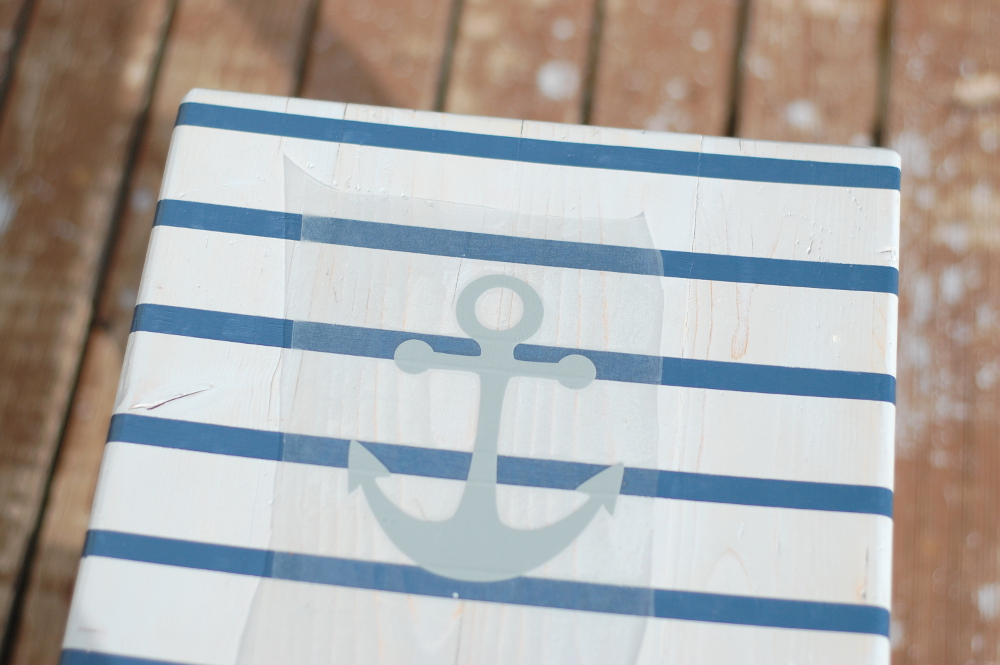 This was a super fun weekend project. Now I have a stool that fits my nautical-themed bathroom (well, soon-to-be nautical-themed bathroom), and it was made so much easier with FrogTape®!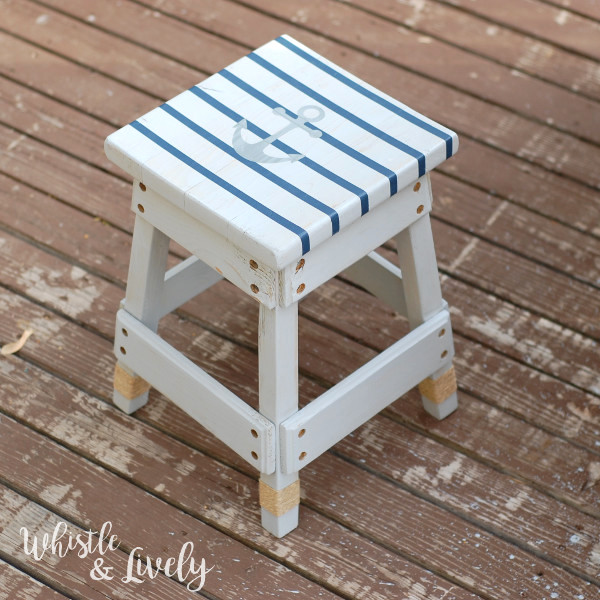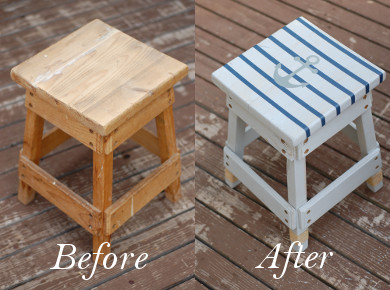 So what can you do with FrogTape® if you knew you would have perfect lines every time?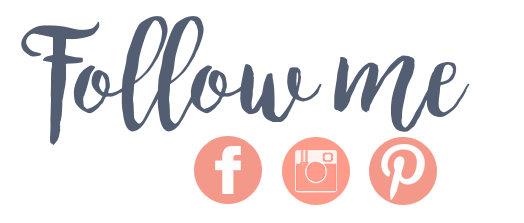 Happy crafting!