Don't you love it when you get tired of your front room, so you go out and buy all new stuff? Just kidding, I don't know anything about that. But I do love how new throw pillows can brighten and freshen a room. These pretty Hand-Painted Throw Pillows, believe it or not, were painted by Yours Truly, and they were actually not difficult. So what's better than an easy, affordable and completely customizable project? Put these on your weekend project list!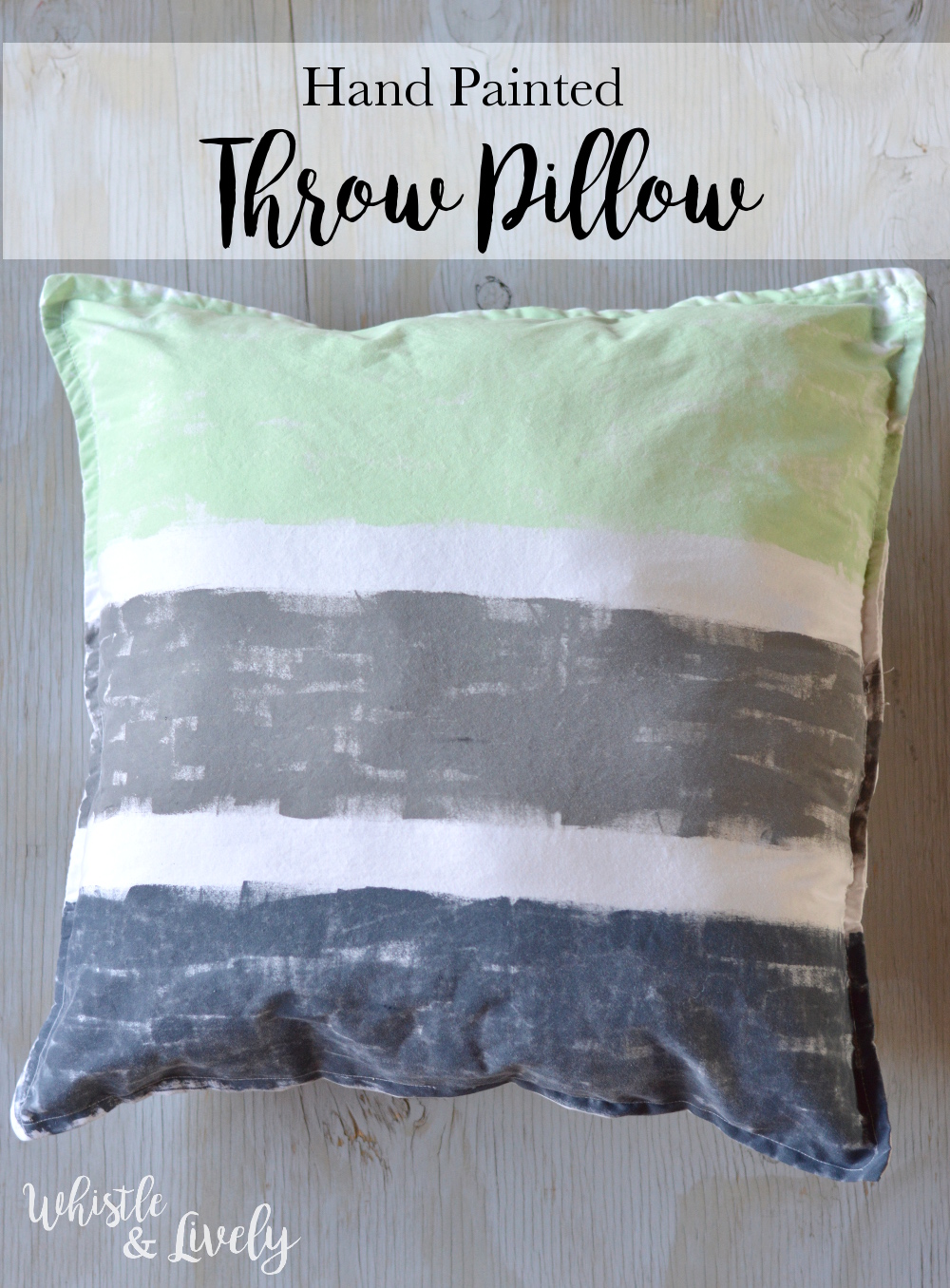 It took me a while to pick the colors, but I finally settled on mint, navy and gray. I love how they turned out!
What you need: (affiliate links)
2-Pack White Cotton Pillowcases (similar)
Basic Sewing Supplies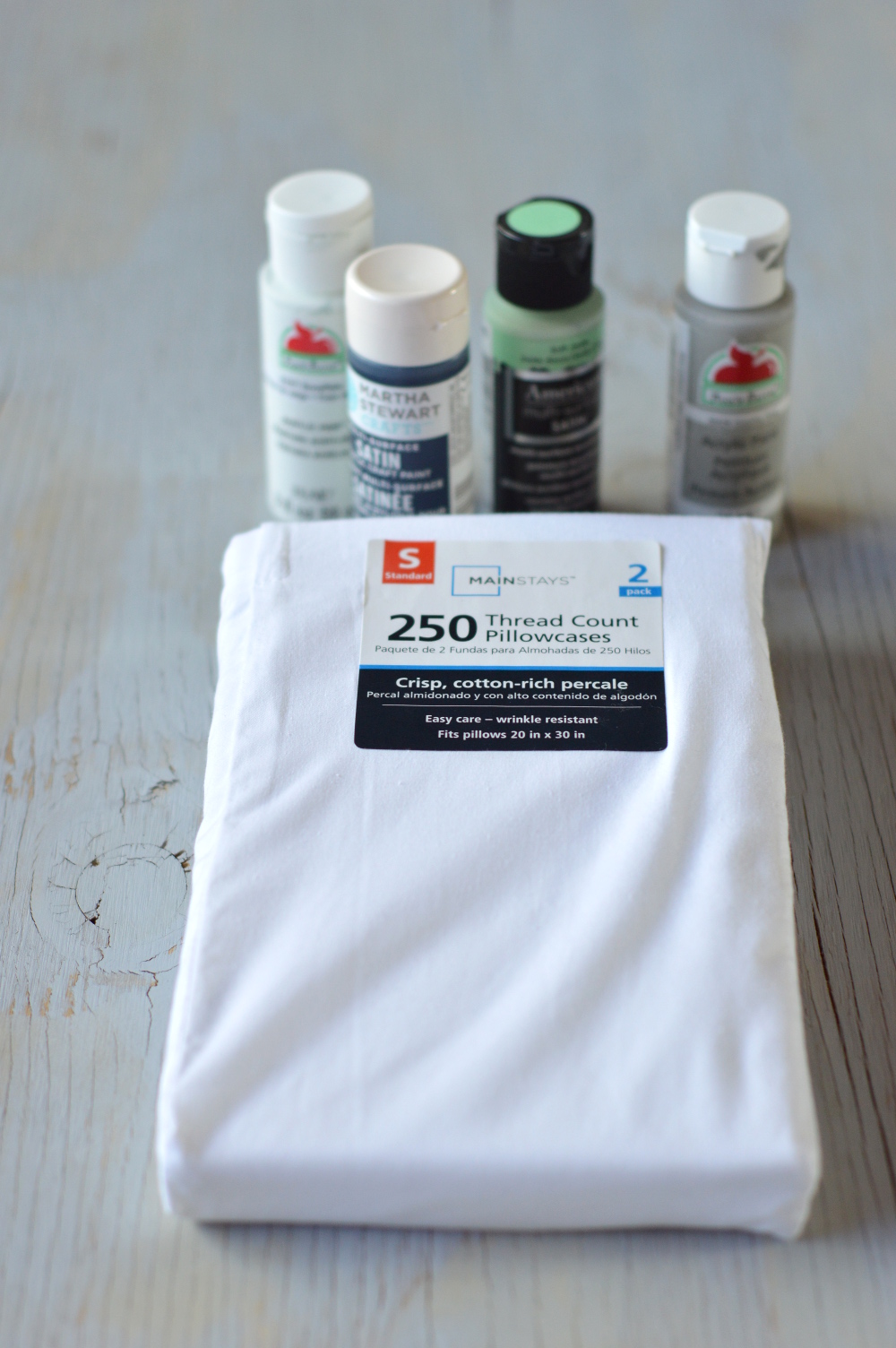 You can use either fabric paint or acrylic paint. When the acrylic paint dries it will be rather stiff, while the fabric paint will be soft. However, once you throw your acrylic painted pillowcase into the wash, it becomes soft. It also comes in a wider range of color than fabric paint as well, so if you have acrylic paint on hand, don't be afraid to use it.
Wash your pillowcase before starting. Then start by cutting it about 20" long.
From here, mix your paint and start painting! Place a piece of cardboard inside your pillowcase tot keep the paint from bleeding through to the other side.

I was going for a rough, choppy look so I used a small paintbrush, but if you want more of an even coat, use a larger paint brush to paint your stripes. I also mixed a little bit of water into my acrylic paint so it's a bit thinner. The dry cotton drinks up the paint, so it goes on better and smoother when the paint is slightly thinned.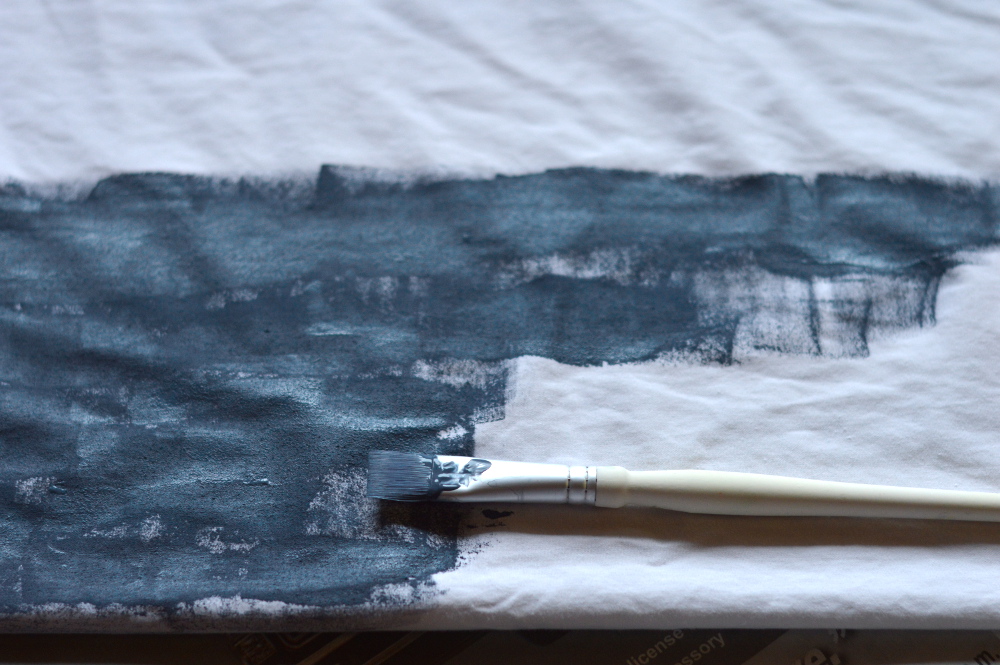 Once you are done and the paint is dry, turn it wrong-side-out and sew most of the open side shut. Make sure to leave about 4 inches unsewn (the middle is the easiest place to sew it up later) for the stuffing.
Keeping it wrong-side-out, iron it on high to seal in the paint. Then, turn it back to right-side-out and throw it in the wash and tumble dry low.
From here, keeping it right-side-out, sew around the edge of of the whole pillow except your open part.
Using your hole on the edge, fill the pillow with stuffing. I used about half the bag. Once it's stuffed, pin the opening closed and sew it shut.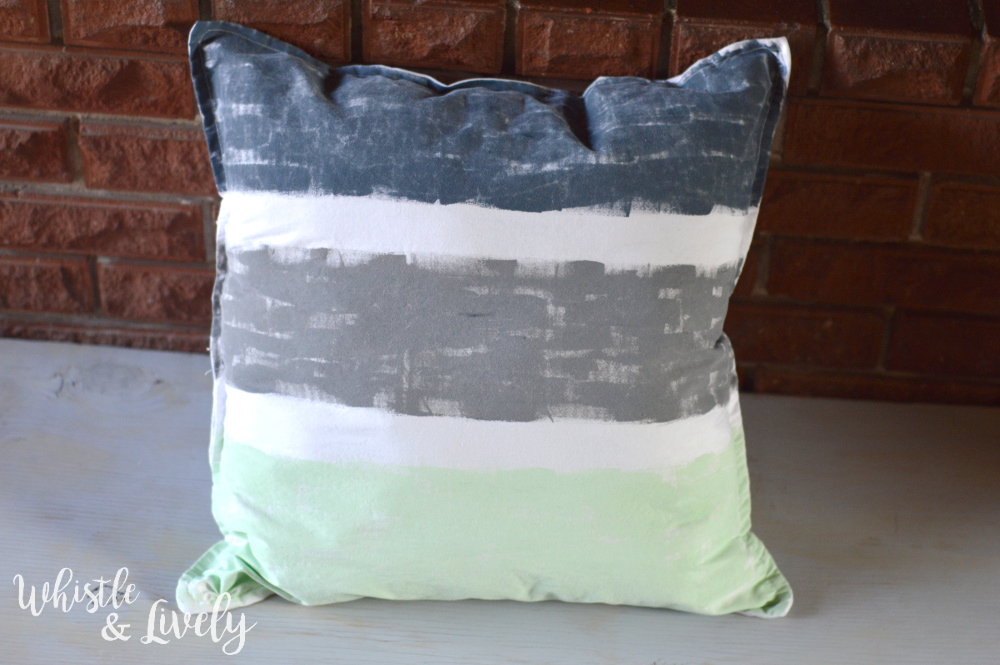 Isn't it pretty? Next up, pillow for the master bedroom.
What is your go-to way to brighten and refreshen a room?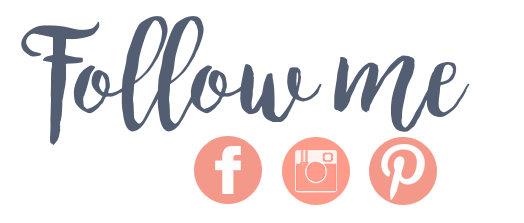 Happy crafting!

Originally posted at Pretty Providence