I have a bit of a clutter issue. I have tried for years to change my ways, but to no avail! I am what I am. My only choice is to find an easy way to organize contain the mess. Since my nightstand is one of the most cluttered areas, I decided to start there. This easy and pretty Floral Letter Trinket Dish is the perfect catch-all for all the jewelry clutter!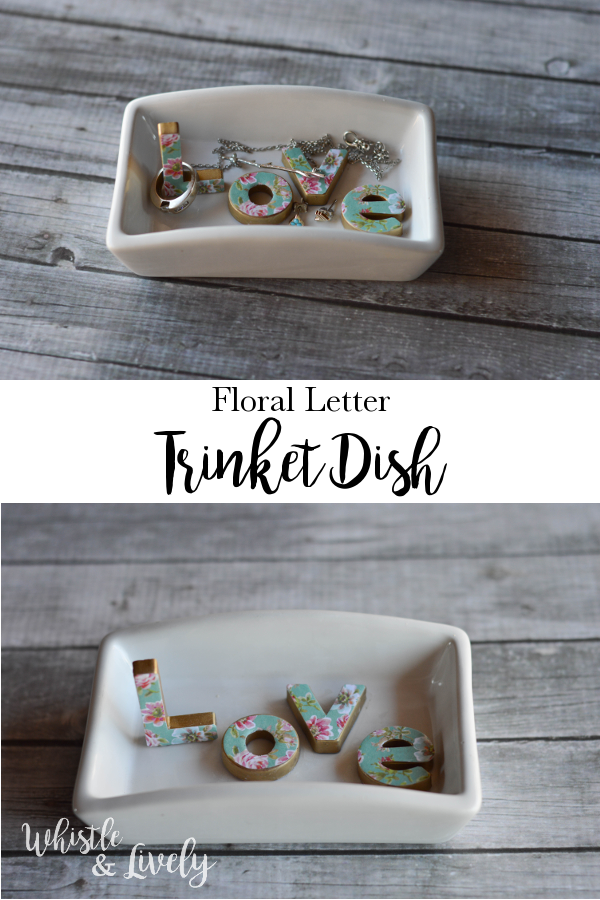 Floral Letter Trinket Dish
What you need:(affiliate links)
-Thrifted Soap dish or other shallow, flat-bottomed dish
–Plastic letters (I used fridge magnets)
-Scrapbook paper (similar)
–Decoupage Glue
–Super Glue
–Scissors
–Gold Paint Marker OR Gold Spray Paint
Yep, that is a super large tub of fridge magnets. The Boy is starting to sound out words and has been having a blast playing with these, so it was a "two birds with one stone" kind of thing.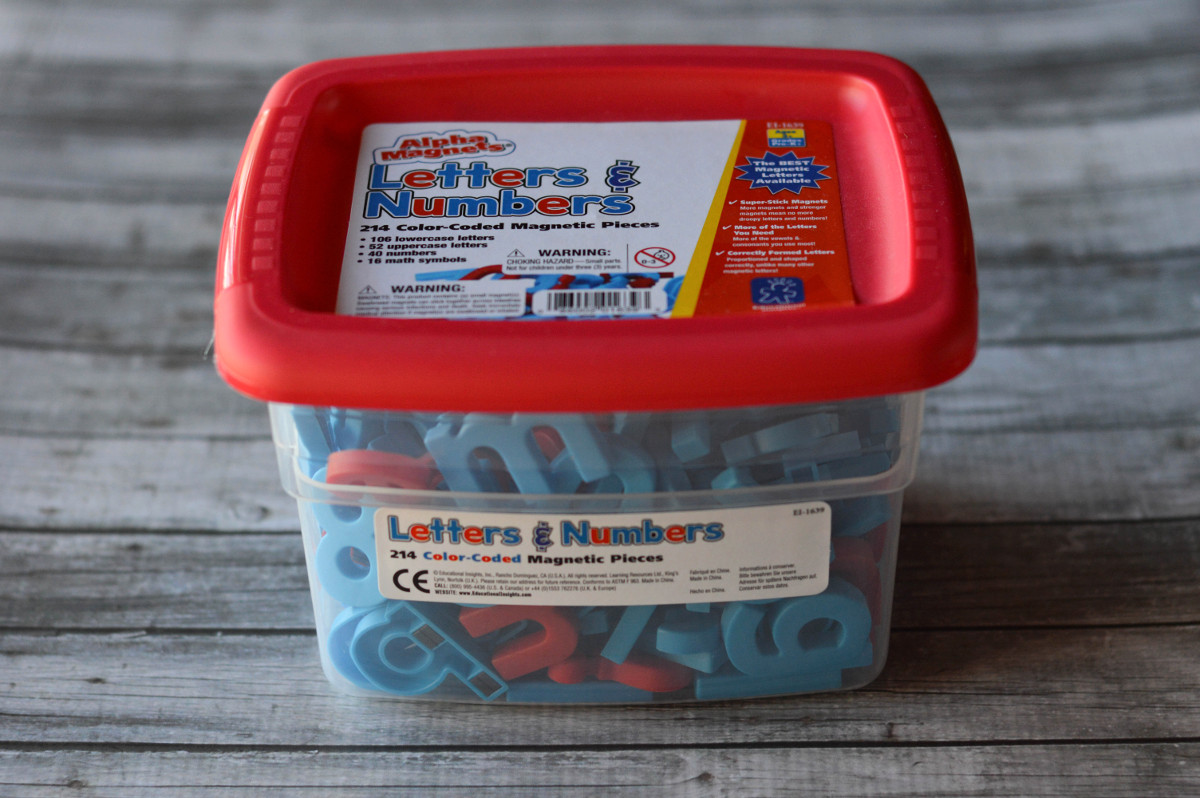 I found this soap dish at a thrift store for $.50. There were quite a few on the shelf, so I am pretty confident you can find one near you as well.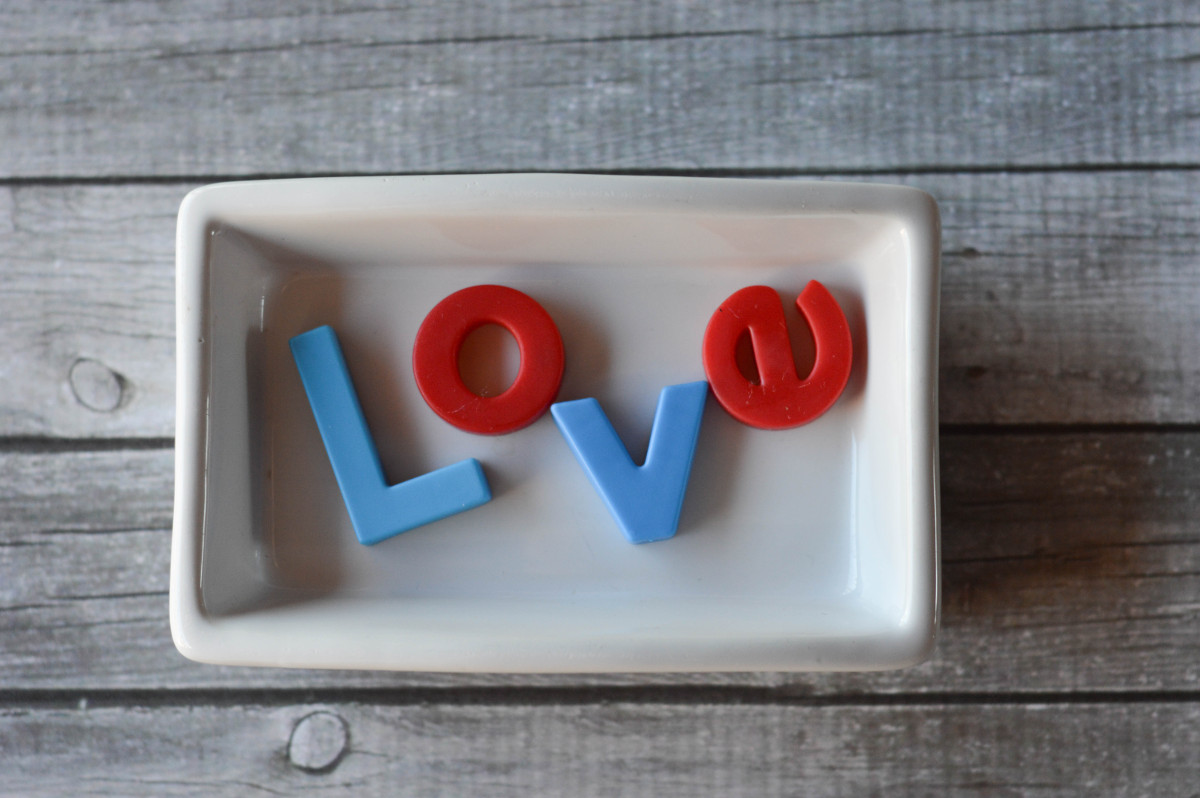 Start by cutting the paper to match your letters. I had to trim the paper a bit after cutting it, because I couldn't get the line perfectly flush. If you are handy with an X-acto knife, you can skip the pencil and directly cut them.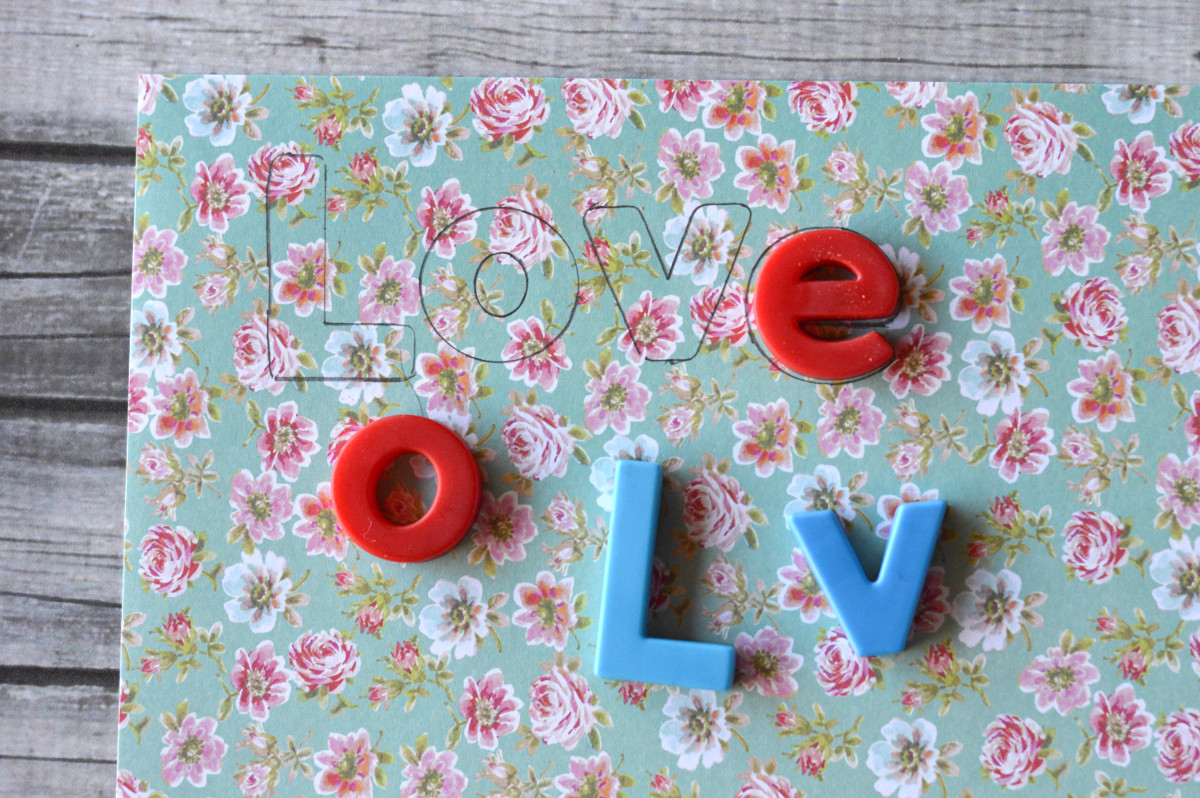 Next, gild the edges of your letters with gold paint. I used the paint marker, which proved to be a tad tricky when I tried to get in the corners and insides, so I next time I make one of these dished, I intend to use gold spray paint. Easier and quicker.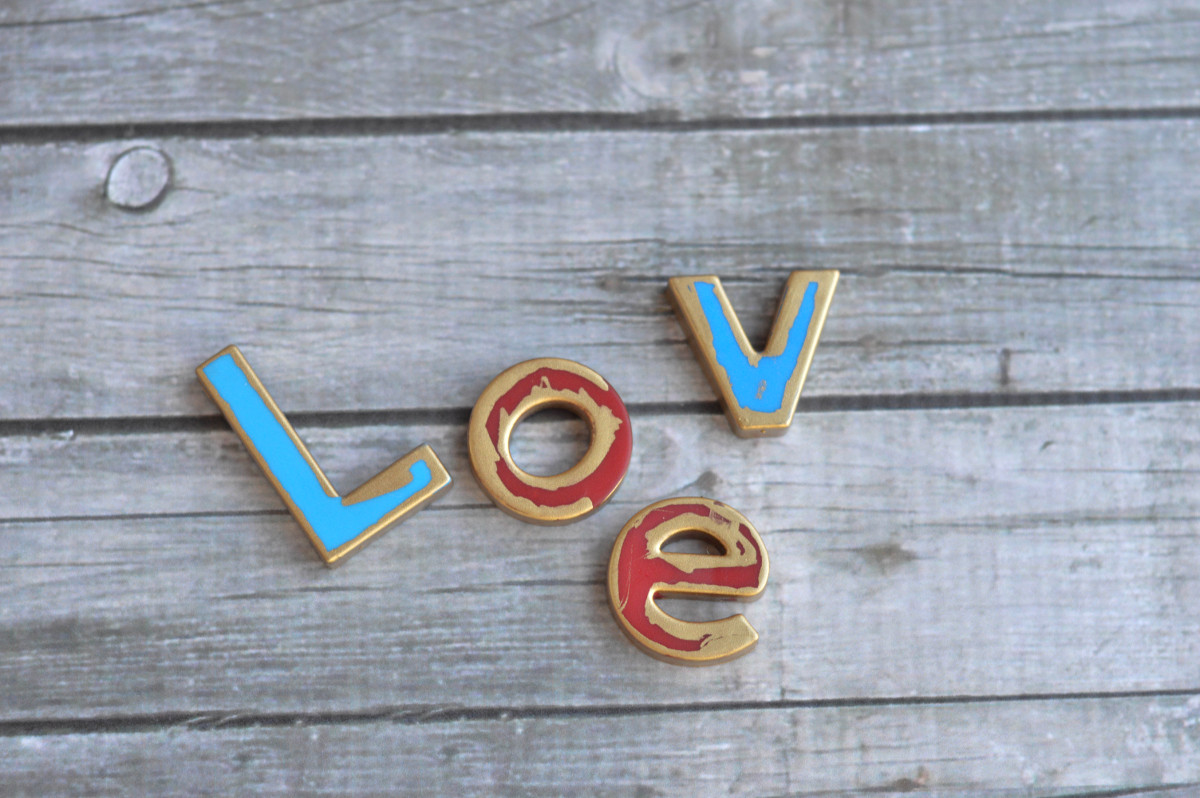 When your paint is dry, glue the paper letters to the front of your plastic ones with decoupage glue. Make sure to apply glue to the paper as well as to the plastic for the best result. Finish off with a layer over the top of the paper and around the edges.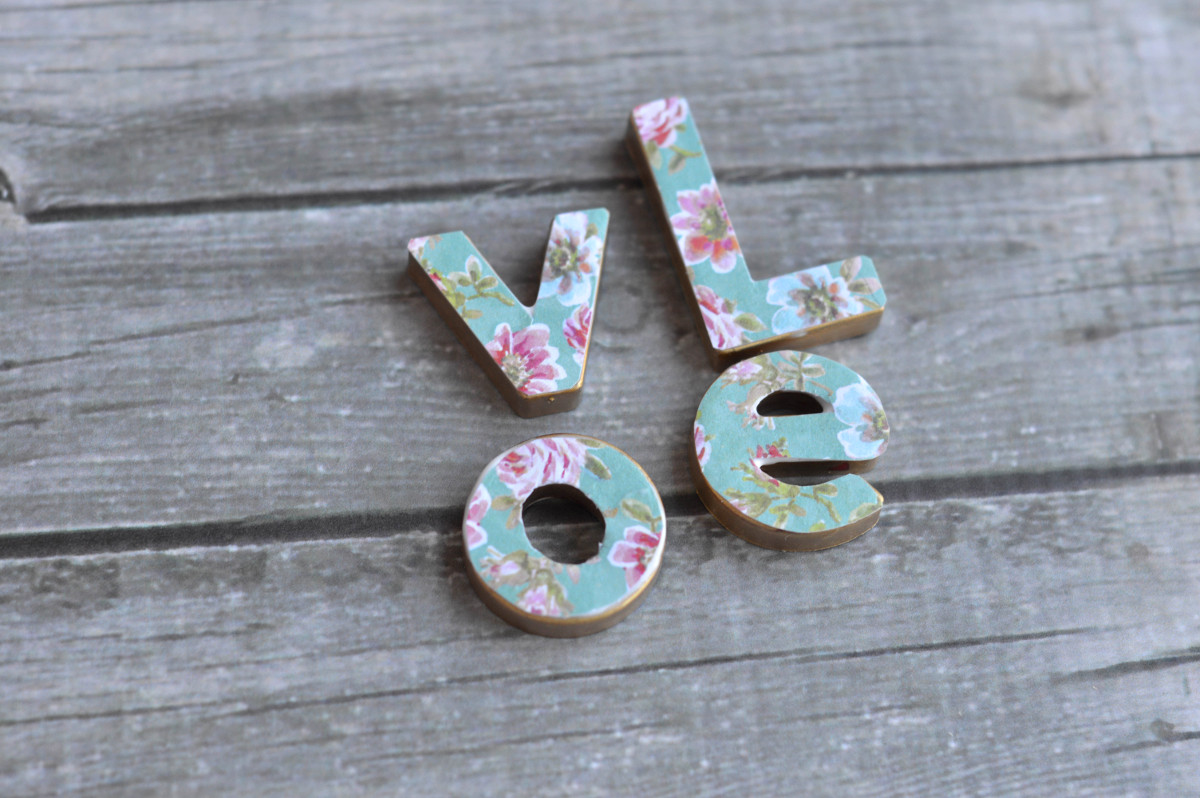 Once the glue is dry, attach them to the bottom of your dish with super gluing. I tried hot glue at first, but the letters popped off easily, so I would suggest super glue instead.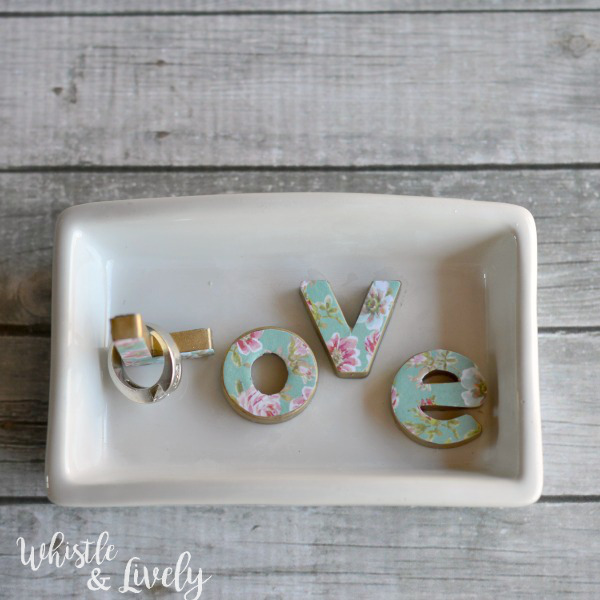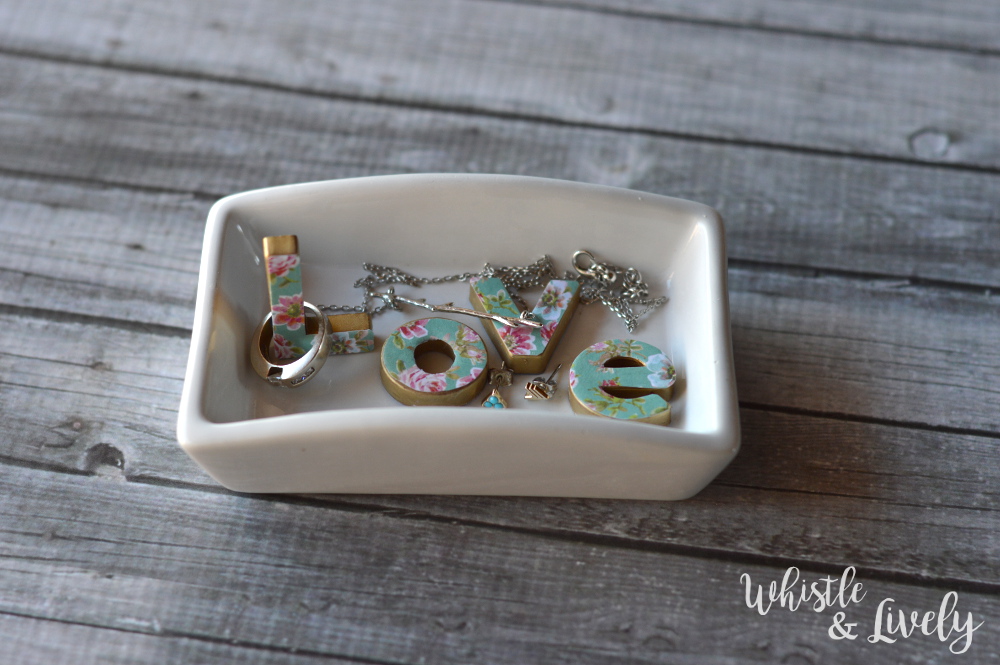 The floral letter trinket dish is so easy and so pretty!
Who will you gift yours too?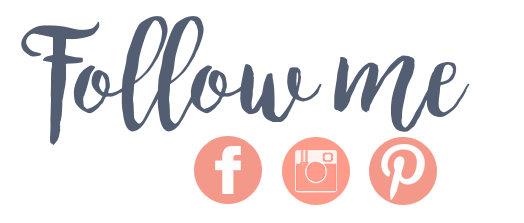 Happy sewing 🙂