It is starting to get hot! My son has learned the art of eating Otter Pops (it legitimately takes practice), and last week I dug out my popsicle molds, ready to make some cold treats . We love playing hard outside, so frozen treats are a must in our house. These yogurt popsicles are delicious treat on a hot day!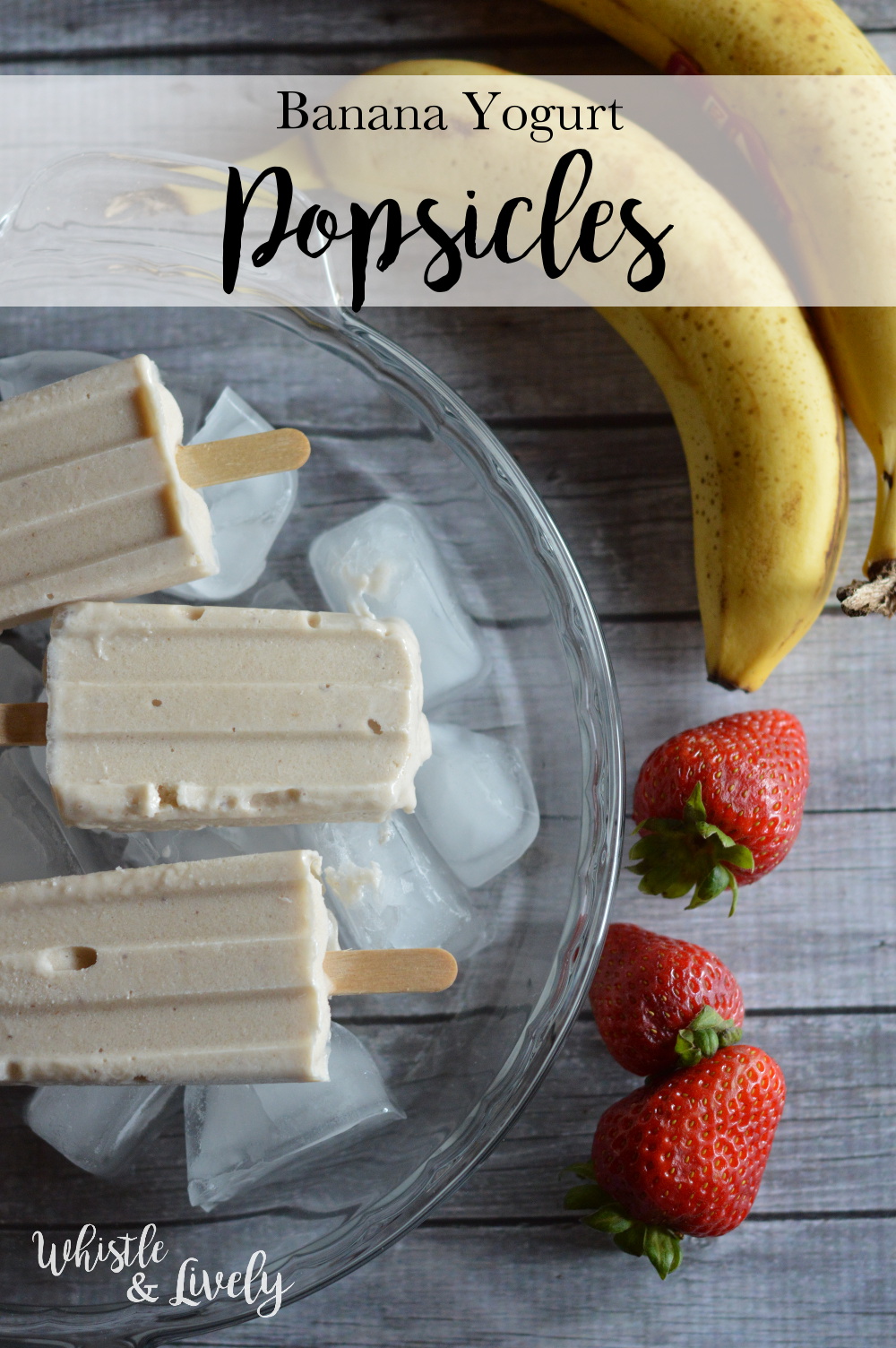 Have you tried blended frozen banana? It's so delicious and creamy, you believe you are actually eating ice cream. Delicious. Add some creamy yogurt, and these popsicles are just divine.
Begin by slicing your bananas for freezing.
It's easiest to lay them flat in a freezer bag, rather than in a bowl or storage container. The frozen slices break apart much easier this way.
To freeze the yogurt, use a spoon and drop it into an ice tray.
Freeze for several hours. Once both ingredients are frozen, break up the bananas and pop out the yogurt.
Place your ingredients in your high-power blender or food processor. At first, it will break up into coarse chips. Keep going! It will eventually get smooth like soft-serve ice cream.
Now is good time to stop and eat! It is completely wonderful to eat as-is, so creamy and delicious! You can also add fruit mix-ins, like strawberries or raspberries. To make popsicles, you can just fill your molds, place your sticks and freeze for a few more hours.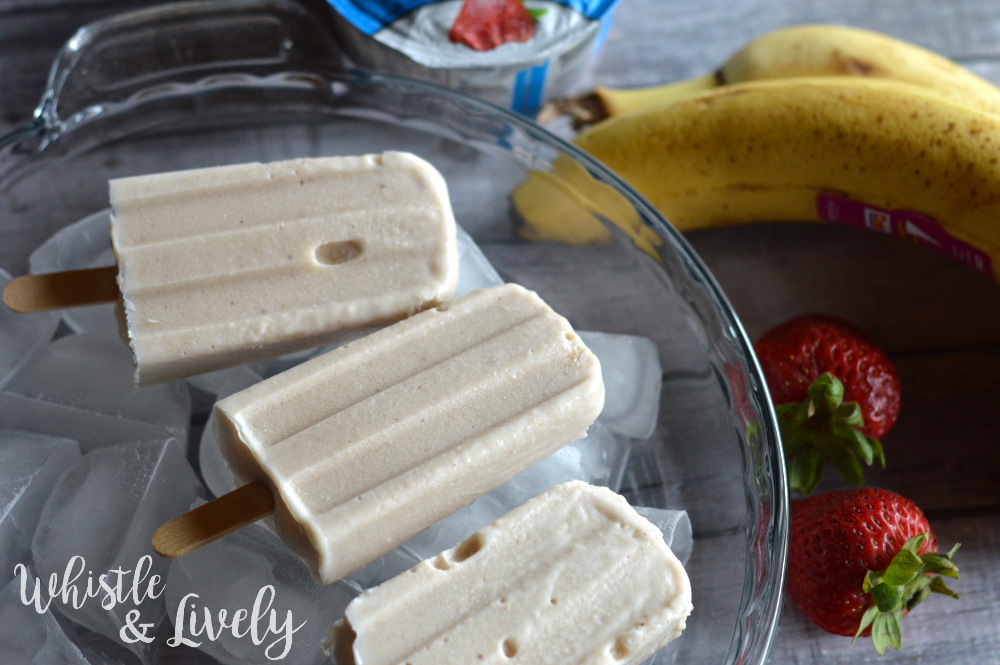 You can even make it scoopable! Place the "soft-serve" in a ceramic dish and refreeze.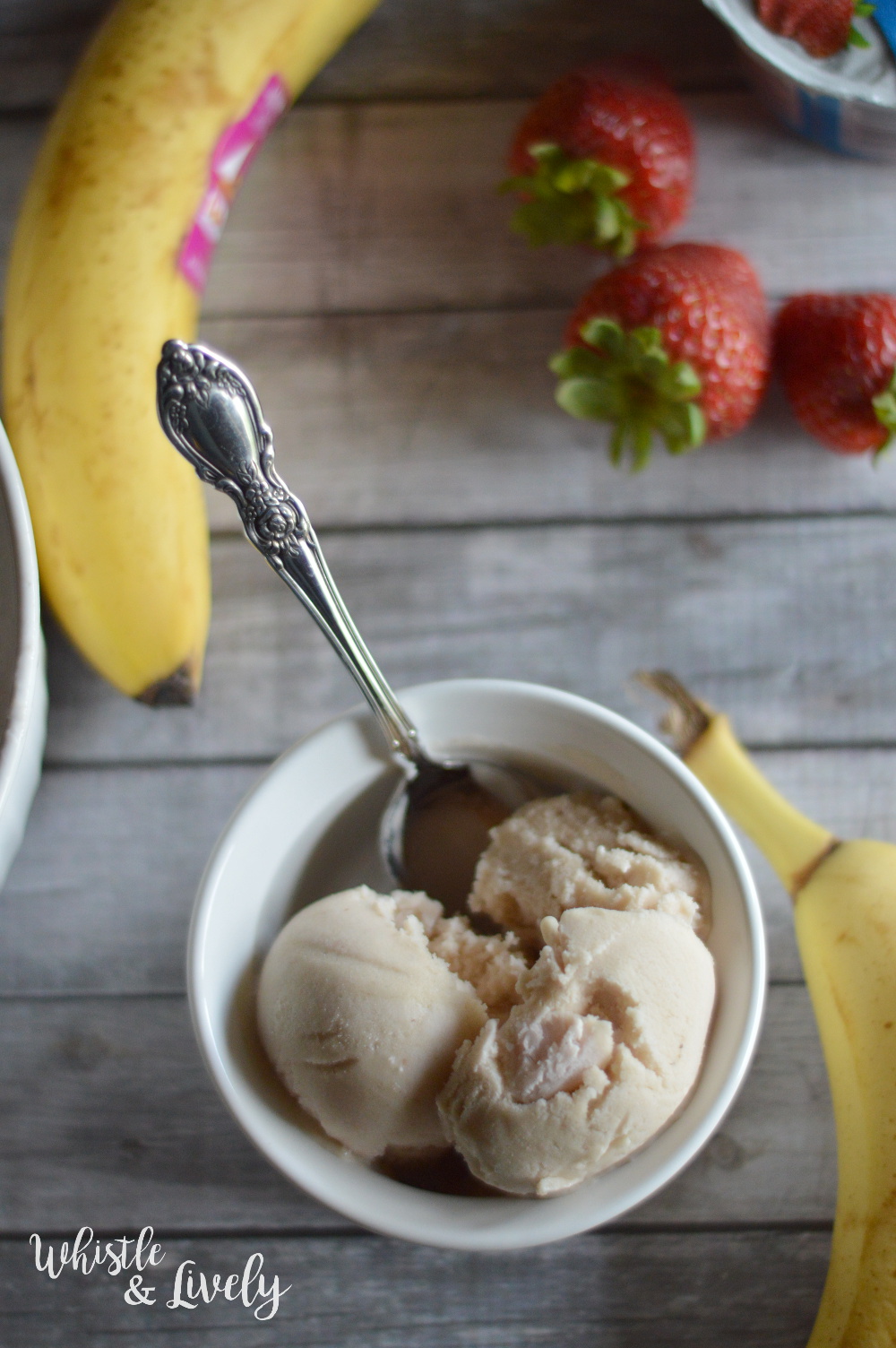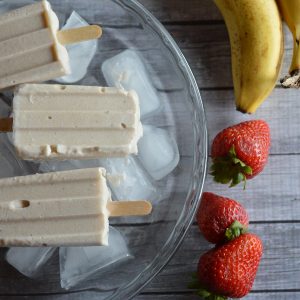 Banana Frozen Yogurt Popsicles
2017-07-08 21:14:37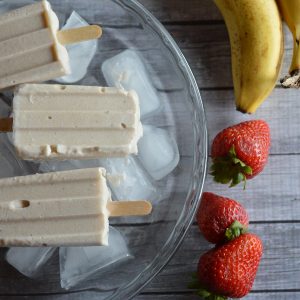 Serves 6
Deliciously creamy banana yogurt popsicles.
Ingredients
4 bananas
8 oz of greek yogurt
Ice Tray
Popsicle Molds
Popsicle Sticks
Various mix-ins like strawberries or peanut butter (optional)
Instructions
Slice your bananas and freeze in a freezer-safe bag.
Freeze yogurt by dropping spoonfuls into an ice cube tray.
Once the ingredients are frozen, blend in food processor or blender until smooth. It will be chippy and coarse at first!
Once it's blended and smooth, fill the molds and place the sticks.
Freeze for another few hours, and enjoy!
Notes
You can give it extra flavor my adding mix-ins like fruit or nut butter.
Whistle and Lively https://whistleandlively.com/
Any way you try it, it's creamy and delicious.
What is your favorite summertime treat?
I get a bit nostalgic with Creamies 🙂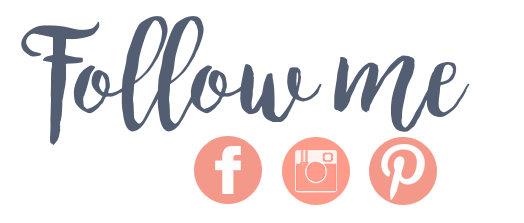 Happy crafting!